Four ideas for Sandwell's recovery
28th January 2021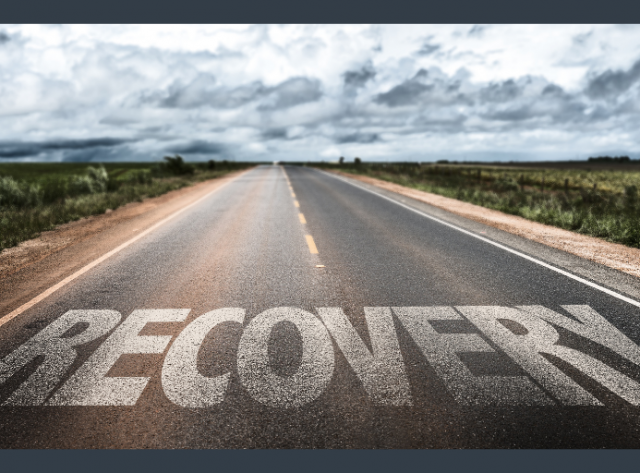 In our third national lockdown and with our healthcare system under renewed pressure, it's hard to see beyond the coronavirus pandemic and what the near future might look like for people and businesses in Sandwell. Britain's exit from the EU has thrown down further challenges for many firms.
But there are silver linings amid the winter clouds. Following our 'lessons from lockdown' feature in late 2020, the Sandwell Business Ambassadors turn their recent business insights into ideas for the Sandwell business community.
1. Adapt for growth
Several Sandwell Business Ambassadors talked about how this crisis is presenting a valuable opportunity for organisations to change.
John Wood DL is director of group corporate services at Liberty Engineering Group. "The depressed market is leading companies to review their fundamental purpose and objectives," he said. "Among the lessons learned here is that no organisation can stand still, it must be agile and adapt to a changing environment."
Alan Taylor is chair of Sandwell Business Ambassadors and managing director of MiGlass Ltd – an example of a company adapting to the changing situation.
"My business is starting the new year in the mood for some targeted investment in machinery and capacity to ensure we can focus on the growth areas and take advantage of the inevitable – fingers crossed – uplift later in the year and next year," said Alan. In 2020 MiGlass began producing glass screens to help UK and European companies with their social distancing measures.
Paul Haywood is managing and operations director of engineering company Lift Craft Ltd. He too has viewed change as an investment.
"There is no doubt 2020 was disruptive to our SME engineering company. Some works were stopped in the first half of the year and then restarted, resulting in furlough for some employees. But on a positive note, government support helped ease the pain and a CBILS [Coronavirus Business Interruption Loan Scheme] loan has encouraged us to invest further in the company ready for a reinvigorated start when business returns to a new normal. We carried on bidding for new work and now have a healthy order book for 2021."
Paul also expressed the importance of a positive attitude.
"Change tests your agility and adaptability as a business," he said. "For Lift Craft, working on sites is different under Covid conditions but neither impossible nor scary. We have employed new people recently and we are underway with new trade memberships and ISO management systems. So for our company, Covid has been a blip not a catastrophe. I think that is mainly because we never adopted the catastrophic mentality about its effects."
2. Seize opportunities
Several Sandwell Business Ambassadors stressed the importance of positioning one's business to seize opportunities when they arise.
Gurpreet Bhatia DL, who is a partner at Harbans Singh & Co Solicitors, pointed out the business potential of major investments taking place in Sandwell and the wider Black Country.
"I urge Sandwell businesses to get themselves a piece of the action," he said. "The Birmingham 2022 Commonwealth Games will be particularly significant [see the Birmingham 2022 Business Portal for tender notices], as well as the Midland Metropolitan University Hospital in Smethwick, the HS2 development, and so on".
The Ambassadors are also hopeful that Sandwell can secure a £75m share of the government's £3.6bn Towns Fund investment in 101 towns across the UK. Bids have been submitted to boost West Bromwich, Smethwick and Rowley Regis.
And while uncertainty over Brexit has posed huge challenges for many businesses, will Britain's independence from the EU create new openings for UK firms?
John is optimistic that it will. "Brexit has worried many companies, but now that the shape of Brexit is clearer it is also leading to new opportunities," he said. "We [Liberty Engineering Group] have seen substantial onshoring of components by the automotive sector, for example."
3. Embrace flexible and remote working
Since March 2020, working from home has become the new normal for many employees. What was first considered a temporary measure to keep people safe from the Covid-19 outbreak looks set to become a way of life, or at least a significant part of the way we work. And we seem to like it. A survey by collaboration hub Slack found that 72 per cent of global 'knowledge workers' expressed a preference for a hybrid combination of home and office working.
Sanjeev Gill, director of engagement at Sandwell College summed it up when she said: "Flexible working is the new thing and works really well". While keeping the college site open for vulnerable learners and supporting those who require free school meals, Sanjeev and her colleagues have learned lots about remote learning, and the possibilities in giving students a good education from afar. [See their appeal for computers and laptops – can you help?]
John agreed that remote working and flexible hours are an opportunity for employers and employees alike to embrace. "One benefit is the reduction in wasted travel time," he said.
Gurpreet said client expectations have also shifted towards the use of technology and that – at least in the legal industry – digital delivery is "key to future success".
"There seems to be a departure away from the nine-to-five setup, and being accessible is vital for professional service providers, whether it be via telephone, email, WhatsApp, or through video call on Zoom or Microsoft Teams and so on. The market is that competitive, if you miss a call you have lost the business."
But will these increased expectations lead to a rise in burnout and stress? All of the Ambassadors said it was vital to:
4. Focus more attention on mental health and wellbeing
"As ever people are the most important part of any business and we are very proud of the way our colleagues have rolled their sleeves up and got on with it despite increasingly difficult aspects of all life," said Alan. "This pandemic has had a profound effect on all of our wellbeing and robbed us of any peace of mind that we have taken for granted for so long.
"That said, the resilience shown by people across industry and the country must give us a lot of optimism for the future."
All the Ambassadors said the mental health of staff is now high on the agenda for their respective organisations. Paul Haywood said we must also be sensitive to the fact that, since the start of the pandemic, many more people have been bereaved.
"Some employees have lost loved ones to Covid-19 and we have been as accommodating and supportive to them as possible".
Gurpreet said he has found a personal strategy for wellbeing at work:
"A mantra for me has been to engage a moment of mindfulness in the day. Stop, do not think about anything, and just breathe."
Anjali Agrawal, who is CEO of CMT Engineering, said it is vital to look further than our own workplaces when helping others.
"I think that the most important lesson for us as an SME has been that it is very important to stay connected with the community at large. We must know how to give support as well as receive support as needed."
Do you have suggestions for ways that Sandwell can build back stronger and greener from the Covid-19 crisis? The Sandwell Business Ambassadors would love to hear your thoughts and will take them to Sandwell Council at our next monthly meeting.