Lessons from lockdown: Sandwell Business Ambassadors share their learnings
16th November 2020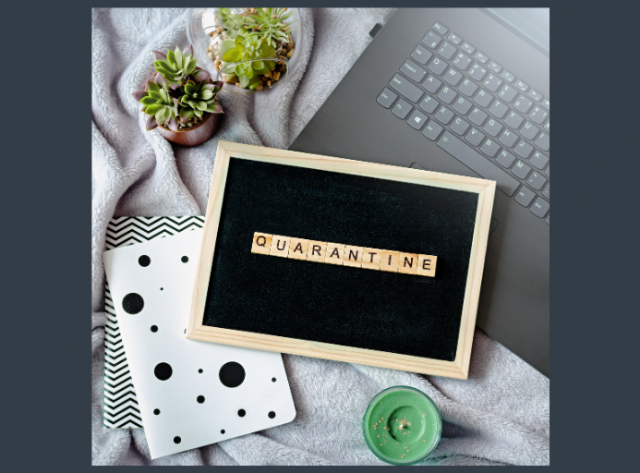 If there's one thing everyone agrees on: 2020 is not a year we'd like to repeat. But amid the disruption and worry stemming from the coronavirus pandemic, have there been valuable lessons to learn?
Several Sandwell Business Ambassadors share the work-related wisdom they've acquired during these difficult months . . .
Paul Hull is co-owner and director of KMB Shipping Group. He said the pandemic has nudged his team into better and more efficient ways of working.
"SMEs like ours often are so busy with their day-to-day operations, they don't prioritise change. But the pandemic has forced many to adapt," he said. "On a systems and procedures level, the lockdown has actually had a really positive effect on KMB."
"Because people were not sitting next to each other when working from home, for example, we have had to get much smarter with IT. Half of the staff are now back in office but we have continued with our new approaches, which are making us work more productively."
"We have probably saved about a thousand trees in the process too," he joked.
Gurpreet Bhatia, partner at Harbans Singh & Co Solicitors, agreed that making time for management decisions over trading has been his biggest challenge. But, like Paul, Gurpreet said adapting is key to a small firm surviving and thriving through a time like this.
"Being agile in our response to Covid-19 has been vital to reach the position we are in today. To adapt to change is a key strength, as the environment was incredibly uncertain and remains so," he said, explaining that smaller law firms can arrive at decisions faster than larger practices. The latter have many more partners or directors and can therefore experience greater resistance to change.
"In the current circumstances where change is the only constant, decision making has to be at lightning speed."
Anjali Agrawal, CEO of CMT Engineering, said she has learned positive lessons this year about her own working practices.
"I saw for the first time how efficiently and happily I can work from home. My work life balance has improved significantly," she said. "I also realised that I have a very good team of people who are willing to put their heart and soul in their work whether I am in the office or not. They earned my respect and trust."
Six suggestions for business owners
* Be agile and adapt if needed
"Revisit your business model," suggests John Wood, director at Liberty Engineering Group. "This might be a time to look for new opportunities." Whether you adopt new technologies, improve your processes, innovate with new products or change your customer offering, this could be the push your organisation needs to change or even grow.
* Stay unified and upbeat
It's never been more important to pull together. "Remain confident and positive – and make sure that the management team are working with a common purpose," says John. Paul agrees: "We must take the positives in these difficult times."
* Focus on finances
When things are so uncertain, it's vital to keep a close eye on your incomings and outgoings. "Focus on your cash flow," suggests John, "and seek external financial support if needed." Gurpreet believes remote working will be a 'game changer' in reducing operational expenditure. "Many firms are considering rationalising office spaces to cut their property budgets, and this will have a lasting impact on their bottom line".
* Communicate externally
When you're busy adapting, or just surviving, it's easy to forget the outside world. "But it's important to keep in touch with your funders, suppliers and customers," says John – and Gurpreet agrees. "Ensuring people are aware that we are open for business throughout this time has been vital to drive new business," he says.
* Look after others
"It goes without saying that you must ensure your staff are well and fully protected when at work," says John. And staff wellbeing of course runs deeper than health and safety. For Paul, keeping connections strong is vital, whether you're working side by side with colleagues – or remotely. "Keep talking, keep communicating with each other," he says.
* Look after yourself
Gurpreet says it's important to figure out what we each need to maintain our personal sense of wellbeing at work. "My daily practice for my mental health is to get off my desk at 1pm and take a brisk thirty-minute walk," he says. "I realise I also need interaction with humans and to be of help to others to keep me right."
What have you learned in 2020? You can contact the Sandwell Business Ambassadors here.