Hello to 2023: a look ahead
3rd January 2023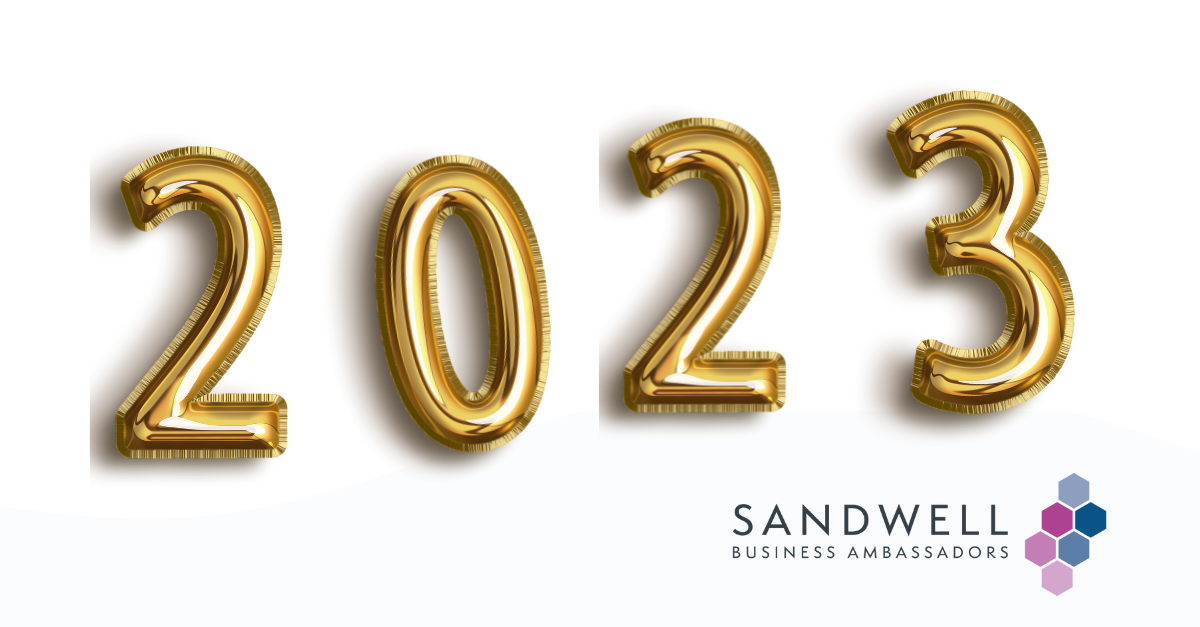 Welcome, 2023! When we said goodbye to 2022, we looked back on successes and achievements for Sandwell. While pressures such as the rising cost of living and post-Covid recovery remain, there is much to look forward to in 2023.
Regeneration in Sandwell
You can follow updates to Sandwell's pipeline projects currently underway by going to the new Regenerating Sandwell website.
We are especially excited about the Towns Fund programme. Central government approved all sixteen of Sandwell's Towns Fund proposals in summer 2022. This secured £67.5m for projects to improve Rowley Regis, Smethwick and West Bromwich.
Sandwell Business Ambassadors Chris Hinson, John Wood DL and Alan Taylor are all on boards involved in making sure the Towns Fund has the greatest possible impact for Sandwell. Most recently, we looked at the Urban Greening Project in West Bromwich, with a star appearance from Chris.
You can get Towns Fund updates on our dedicated page.
Opportunities for Sandwell businesses
The ongoing regeneration of Sandwell and the surrounding areas will bring many opportunities for local businesses. Have a look at our dedicated page to help you find, apply for and win public-sector tenders.
On Wednesday 1 March, Constructing West Midlands is holding a 'Meet the Buyer' networking event at West Bromwich Albion Football Club. This will give Black Country businesses the chance to meet major contractors and buyers.
Organised in partnership with Sandwell Council and other local authorities, the event will be attended by some of the largest organisations in the Midlands. You can learn about topics such as ISO accreditations, the Contractors Health and Safety Assessment Scheme, and the Care Leaver Covenant.
If you want to meet influential buyers, gain top tips on writing the perfect tender, and find out how to discover the best opportunities, put the date in your diary.
Business support website relaunch
In September we encouraged you to share your views in a consultation on Sandwell Council's business services and website. Now the work is underway to redesign and relaunch Think Sandwell. Keep an eye on our social media for news.
Queen's Green Canopy
The Queen's Green Canopy programme has been extended to the end of March 2023, to span the tree-planting season. This nationwide initiative invites everyone to plant a tree in memory of Her Majesty Queen Elizabeth II. It's a great opportunity to do something good for your immediate environment, and also put your Sandwell organisation on a national map of tree planters.
The Sandwell Business Ambassadors wish progress and prosperity to Sandwell. We look forward to celebrating many more Sandwell successes in 2023 – and we're here to facilitate them whenever we can. If you're a Sandwell business owner and there's something you'd like to tell us, you can contact us here. Happy new year!