IWD 2023: Equality versus Equity
7th March 2023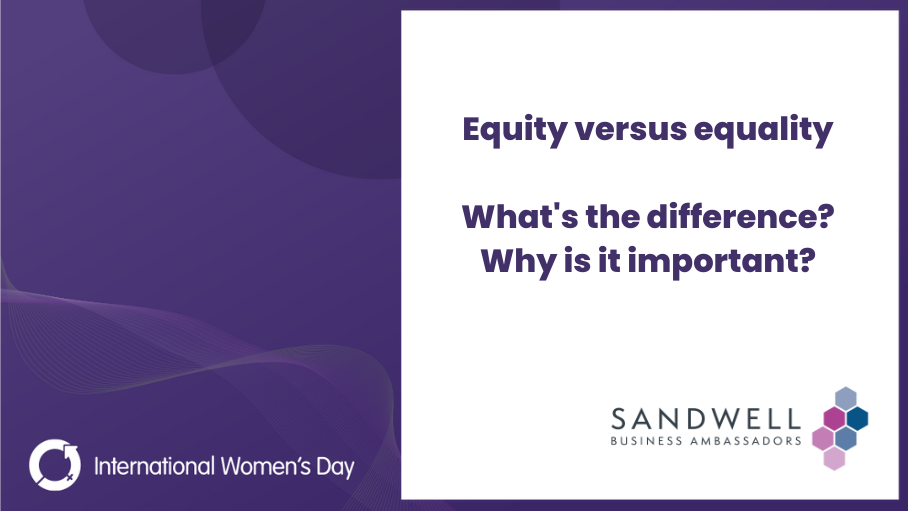 International Women's Day (IWD) falls on Wednesday 8 March in 2023. IWD is a global day celebrating the social, economic, cultural and political achievements of women all over the world.
IWD is also an annual invitation to reflect on the role that gender plays in our lives and workplaces. It's a rallying call to raise awareness about discrimination.
The IWD 2023 campaign theme is 'Embrace Equity' (#EmbraceEquity). The aim is to get people talking about why equal opportunities are no longer enough – why seeking equity is fairer and more inclusive.
The words equity and equality are often used interchangeably, but they have different meanings. The IWD 2023 #EmbraceEquity theme seeks to spark conversations about this important issue.
So, what's the difference between equity and equality – and why is it important?
Definition of equality versus equity
Equality means every individual or group of people is given the same resources or opportunities.

Equity recognises that each person has different circumstances and allocates the resources and opportunities needed to reach an equal outcome.
Equity means giving everyone what they need to be successful, which isn't necessarily giving everyone the same thing. Giving everyone the exact same thing and expecting that will make people equal, assumes that everyone started out in the same place. This can be inaccurate because not everyone is the same or has the same.
Who does inequity affect?
Inequity affects many people but, historically, it has affected marginalised communities more. This includes women, people of colour, disabled people, the economically disadvantaged and those from the LGBTQ+ community.
What is the goal of equity?
The goal of equity is to change systemic and structural barriers that get in the way of people's ability to thrive.
Equality focuses on providing all genders with equal opportunities but women often require more than a level playing field in many aspects of their life, from education to the workplace to health.
Women are obviously diverse and policies that benefit white women, for example, may not benefit women of colour due to historical or current inequalities. A shift from gender equality to the process of gender equity is required for meaningful progress.
IWD 2023 aims to trigger conversations about why equal opportunities aren't enough and why equal isn't always fair. Because people start from different places, true inclusion and belonging require equitable action.
How does equity apply to the workplace?
Every year International Women's Day offers a moment to celebrate women's achievements in the workplace as this inspires more women to achieve their full potential. It also showcases good employer initiatives and support.
IWD sees organisations reinforce their commitment to helping forge an inclusive world. But the best employers maintain a deep and continuous focus on equity, diversity and inclusion all year round.
As an employer you can provide policies, practices, benefits and support mechanisms to help women's careers thrive.
Equity in the workplace looks like fair treatment, fairness in pay, opportunities for advancement for each person, and fairness in daily work experiences.
It also includes pay transparency in job applications and implementing skills-based hiring for new roles. By providing pay transparency to your workforce, your organisation promotes pay parity and pay equity. It also helps to close the gender and racial pay gap.
Equity means being flexible and understanding in recruitment. Providing working arrangements for parents and people with other caring responsibilities brings fairness as these responsibilities still fall disproportionately to women.
As an employer, by creating thoughtful policies that create an inclusive working culture, you are working towards equity.
What part can I play?
We can all challenge gender stereotypes, call out discrimination, draw attention to bias, and seek out inclusion – both inside and outside the workplace, in all areas of life.
Forging gender equity isn't limited to women fighting for the cause. It's important that everyone plays a part for the social, economic, cultural, and political advancement of women.
Collectively, we can all forge positive change by embracing diversity, inclusion and equity.
Equality is the goal and equity is the means to get there. Through the process of equity, we can reach equality.
#EmbraceEquity
---
Equity and SIPS Education, Sandwell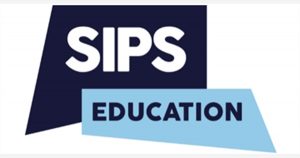 Based in Guardian House in West Bromwich, SIPS Education is a not-for-profit education support services provider for Sandwell, the Black Country and the West Midlands. Its CEO is Brian Cape, who is also a board member of the Black Country Chamber of Commerce and one of our Sandwell Business Ambassadors.
With women making up 85 per cent of SIPS staff and 85 per cent of the SIPS leadership team (including two out of three strategic directors and all nine service managers), we knew Brian and his team would have insightful thoughts about equality versus equity.
Chris Hinson, now retired from SIPS Education but still our Sandwell Business Ambassador, also praised the organisation in a feature we wrote for IWD 2021.
So how does SIPS nurture a workplace where women thrive?
Strategic Director Kim Whiting told us that all SIPS colleagues have the "same opportunities" and then, significantly, added that "adjustments are always made where appropriate to support, and flexibility is always encouraged".
Digging deeper into SIPS' practices, Kim told us: "We actively encourage flexible working across the organisation in every role and at every level, to ensure that our colleagues can work in a way that works best for them, their career aspirations and home life".
Which is also an equitable ethos, given that women in the UK still shoulder a disproportionate amount of unpaid care work. In research carried out by Ipsos and Business in the Community (BITC) in 2022, nearly six out of ten women (58 per cent) said caring responsibilities stopped them applying for promotion or a new job, and one in five (nineteen per cent) left a job because it was too hard to balance work and care.
Kim talked about SIPS' menopause policy, which sounded thorough, sensitive and practical. It recognises that the need for women to feel confident asking for "support and adjustments" makes the menopause at work "an issue for men as well as women". This is significant, too. Not all members of the workforce go through this life change, but every member of the workforce can learn to support those who do. Another great step towards achieving an equitable and inclusive workplace culture.
Brian said: "I'm really proud of our equitable workplace culture which ensures everyone is valued and supported at all stages of their lives and careers".
---
Read our previous IWD articles:
2022
International Women's Day 2022: Thirteen ways to #BreakTheBias
2021
International Women's Day 2021: 'Family and work should not be an either/or'
2020
'Dream big and believe in yourself': Sandwell Business Ambassador Sanjeev Gill on International Women's Day
'We need more high-profile senior female leaders for girls to aspire to': Sandwell Business Ambassador Elaine Bruce on International Women's Day
'Of our four directors, three are women': Sandwell Business Ambassador Chris Hinson on International Women's Day