How to win a Queen's Award for Enterprise
22nd April 2020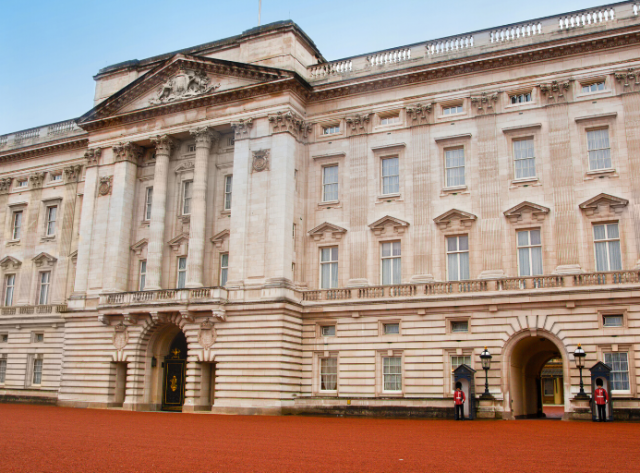 The Queen's Awards for Enterprise opened on Friday 1 May for 2021 entries. We'd love to see more organisations in the West Midlands going for this prestigious prize. Here are details about support in entering – including top tips from Sandwell Business Ambassador and Deputy Lieutenant John Wood – and an invaluable webinar taking place on Thursday 16 July.
The Queen's Awards for Enterprise are given for outstanding achievement by UK businesses in the categories of innovation, international trade, sustainable development and promoting opportunity through social mobility. Even in smooth trading times, winning a Queen's Award can be transformative for a business. During this crisis, it could be more valuable than ever.
The awards take place annually and are presented at your company by a Lord Lieutenant, one of the Queen's representatives. Winners also get invited to a royal reception. They are allowed to fly the Queen's Awards flag at their main offices, and use the official emblem on their marketing materials.
If you win an award you will also receive a Grant of Appointment (an official certificate) and a commemorative crystal trophy, as well as benefiting from press coverage and a boost in credibility with customers and suppliers, often leading to an increase in business. The awards are judged to a demanding level and are valid for five years.
Businesses in the West Midlands have previously been under-represented among winners of the award. That's definitely not down to a lack of talent here in the region. We feel it's time for Sandwell businesses to put modesty aside and apply for one of these prestigious awards.
To be considered for an award in 2021 you will need to submit your nomination by midday on 9 September 2020. Winners will be announced in April the following year. This gives you plenty of time to get working on your application.
To be eligible to apply your organisation must be based in the UK and have at least two full-time UK employees or part-time equivalents. You must file your company tax returns with HMRC and demonstrate strong corporate social responsibility. Your company can be a business or non-profit organisation.
Each of the four award categories has additional entry criteria. To find out more visit the official gov.uk website.
The awards are free to enter and you can apply for more than one award.
Sandwell Business Ambassador John Wood DL is group director for Liberty Engineering and Deputy Lieutenant for the West Midlands. This means he has been appointed as a deputy by the Lord Lieutenant who is the Queen's personal representative in the West Midlands.
Top tips 
John Wood has some advice about how to compile a winning entry. His top five tips are:
1. Be prepared to put time, effort and careful planning into your application.
2. Understand your business and its markets – use existing information such as mission statements and budgets.
3. Apply a VIVA approach: vision, innovation, values, achievements.
4. Be clear, concise and accurate in your application. Be passionate but back up your claims with evidence.
5. Have someone external to the process check your submission.
John said: "Although we are currently in the middle of a crisis, life will get better and this award could help your business to recover. Even in normal circumstances, winning a Queen's Award for Enterprise inevitably brings a company great publicity and raises its profile. An award of this calibre establishes credibility and boosts a company's reputation with its customers, prospects and suppliers.
"On top of all that, a Queen's Award boosts staff morale as it is a recognition of their achievements, hard work and expertise".
Webinar on Thursday 16 July
Sign up for a free online session – 'Benefits the Queen's Awards for Enterprise can bring to your business' – and get:
* A welcome from Stewart Towe DL CBE (Executive Group Chairman, Hadley Industries PLC)
* An introduction to the West Midlands Lieutenancy with Sandwell Business Ambassador John Wood DL (Director at Liberty Engineering Group, Chair of the Wolverhampton Council Economic Growth Board and Wolverhampton Business Champion).
* A Queen's Award for Enterprise Presentation from Tom Westley DL (Chairman of Westley Group, LEP Board Chair and Enterprise Zone Board Lead)
* A talk from previous winners Fairfax Saddles and the benefits it bought to their organisation
* The chance to participate in a Q&A session
This online session (taking place from 10.30am to 12 noon on Thursday 16 July 2020) is brought to you by the Black Country LEP, Black Country Growth Hub, Dudley Council, Sandwell Council, Walsall Council, City of Wolverhampton Council and the West Midlands Lieutenancy. Sign up now.
If your Sandwell-based business is considering submitting an entry for a Queen's Award, the Sandwell Business Ambassadors may also be able to help you with collating your data and submitting a strong application. If you are interested get in touch with us, sending a brief overview of your organisation and why you think you're a serious contender for a Queen's Award.
And do keep us posted with stories of your achievements and successes in the borough.