Support your staff to take up the vaccine
2nd March 2021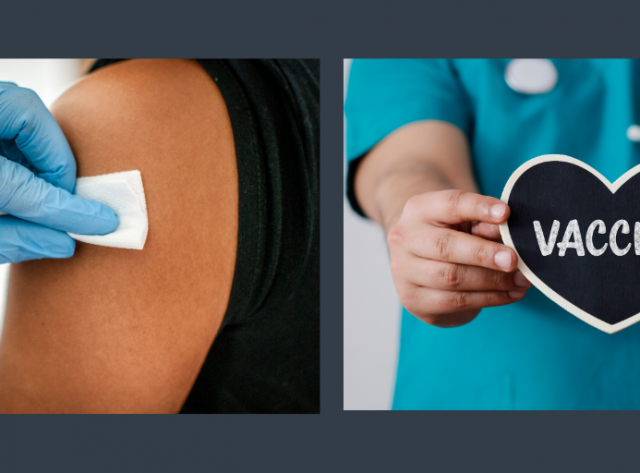 Updated on Thursday 4 March with details of Sandwell Vaccination Leaders programme (see foot of article)
The latest statistics (from 28 February 2021) show over 30 per cent of the UK's population has had at least one dose of Covid vaccine, with more than 800,000 people now fully vaccinated against the virus.
As an employer, you can play an important part in helping your staff take up the opportunity when it's offered.
Studies have shown a number of factors which can contribute to people's reluctance or hesitancy to have the jab. These include a lack of trust and low confidence in the vaccine. Endorsement from community leaders can help, such as the Deputy Lieutenants featured in this video from the West Midlands Lieutenancy.
One of the Deputy Lieutenants featured is Gurpreet Bhatia, who is also a partner at Harbans Singh & Co Solicitors and a Sandwell Business Ambassador.
Gurpreet said: "I would encourage everyone to take the vaccine at the first opportunity, to protect yourself, your family and the community. It's been nearly six weeks since I tested positive for Covid-19, and I have still not fully recovered. The best way to avoid this is to ensure you and your staff are vaccinated as soon as possible."
As an employer, you can also add your voice by promoting vaccination in company communications, and making sure that your staff have access to accurate information.
BVSC is a registered charity that works with communities in Birmingham to build a more inclusive society. It has a wealth of resources on its Covid-19 vaccination page, including information to address many of the myths around the jab, as well as downloadable guides and videos in a variety of languages, with materials tailored to particular communities and faiths.
Access can also be a barrier to people taking up the vaccine, and employers can play a role here too, by allowing flexibility for staff who may need to make vaccination appointments during their normal working hours.
At work, Gurpreet has fostered an environment which prioritises health and wellbeing over short-term business targets.
"During the recovery period, for anyone not feeling one hundred per cent, I have insisted they take immediate rest and to listen to their body. Overexertion can lengthen the time required for personal recovery, leading to a detrimental impact on business in the long term."
In general, by communicating openly, encouraging discussion and sharing information, you can help your staff understand the importance of getting vaccinated, address their concerns and help the UK get back on its feet as quickly as possible.
View the latest government statistics on Covid-19 vaccinations.
Sandwell Vaccination Leaders programme 
Sandwell Public Health recognises the power business leaders have to improve health outcomes.
You have the chance to take part in a vaccination leader training and support programme.
The programme will include:
Exclusive online briefings with Sandwell's Director of Public Health and other public health specialists on the latest local data
Information on how to tackle vaccine misinformation
Tips and techniques on being a powerful influencer
Access to a promotional toolkit and resources
Priority access to creative and marketing services including: printing, graphic design, social media content and much more.
The training will be delivered virtually via Microsoft Teams and will last two hours in total. The dates and times of sessions are below. You only need to attend one of these sessions.
Monday 8 March, 11.30am – 1.30pm
Monday 15 March, 1.30 – 3.30pm
Wednesday 17 March, 12.30pm – 2.30pm
Thursday 25 March, 10am – 12 noon
Monday 31 March, 11am – 1pm
Places on this programme are limited so book soon to avoid disappointment. To apply please email: PHCovid19Community@sandwell.gov.uk.
Please state in the email:
• Name
• Organisation you are affiliated with
• Why you want to be a Covid-19 vaccination leader
• Which session you would like to book onto.