Have your say in making West Bromwich a greener, cleaner, safer place to be
10th June 2021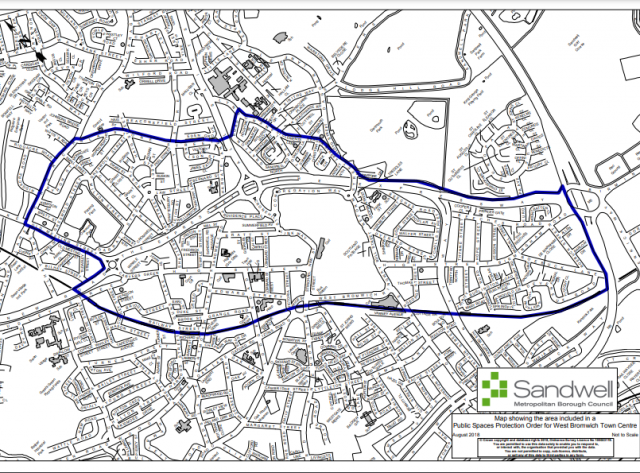 Sandwell Council is asking residents, local businesses and anyone with an interest in West Bromwich town centre to have their say in making it a more pleasant place to live, work and shop.
For three years West Bromwich town centre has been covered by a public space protection order (PSPO), giving the council and police additional enforcement powers in relation to people:
Acting or inciting others to act in a manner that causes, or is likely to cause, harassment, alarm or distress to any person
Threatening any person with violence and/or being verbally abusive towards any person
Begging or asking members of the public for money, or loitering for the purpose of begging or asking members of the public for money
Causing a motor vehicle or trailer to stand on a road and/or footpath so as to cause any unnecessary obstruction of the road and/or footpath.
By law, PSPOs last for at most three years, so the current one is ready to be reviewed.
Sandwell Council is running a consultation between now and Friday 16 July and would like to hear your thoughts.
You will find a map of the area covered by the PSPO at www.sandwell.gov.uk/pspomap.
The council's proposals, and details of how to comment, are at www.sandwell.gov.uk/consultation.
You can send written comments to:
ASB Team Manager
Community Safety & Resilience, Sandwell Council
Operations & Development Centre
Direct 2 Industrial Park
Roway Lane
Oldbury
West Midlands B69 3ES.
Sandwell Business Ambassadors are always keen for local people and local businesses to get their voices heard. If there's an issue relating to the Sandwell business community that you'd like us to explore or raise with the council, contact us today.