"It felt very positive": Sandwell Council commissioners attend our monthly meeting
29th September 2022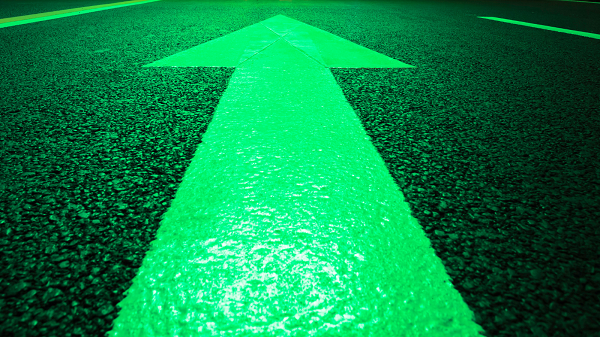 At our monthly meetings, we usually have a guest speaker or two to enlighten the Sandwell Business Ambassadors on local regeneration projects, business best practices or social and environmental issues. We're keen to gain new knowledge and later spread the word to our own networks.
This month we welcomed the Commissioners for Sandwell Council, to learn about their work across the local authority and get their thoughts on how the council is doing.
Kim Bromley-Derry CBE DL is Managing Director Commissioner and Jim Taylor is Assistant Commissioner. They were appointed by the Secretary of State in March 2022 to work collaboratively with Sandwell Council to deliver improvements.
With the reasons for their appointments bringing such bad press for Sandwell, it was great to hear how openly both Commissioners talk about the process – and indeed to hear that Sandwell Council is moving in the right direction.
We heard about their council-wide work in delivering governance and scrutiny to strategic decision-making by Sandwell Council, including those relating to the appointment and dismissal of statutory officers. We got their thoughts on opportunities for Sandwell in the future, emerging stronger from this difficult time and being confident and positive as a place in which people would like to invest, live and work.
Who are Sandwell Council's Commissioners?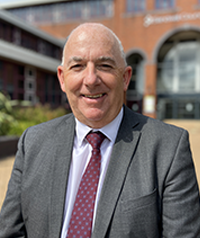 Kim Bromley-Derry CBE DL (Managing Director Commissioner)
Kim has more than 35 years of public sector experience, including eight years as Chief Executive of the London Borough of Newham. He was also Director of Children's Services at both the London Borough of Newham and South Tyneside Council and a Children's Services Director at Leicester City Council.
Kim was appointed Interim Chief Executive of Sandwell Council in August 2021 after being temporarily released from his role as Group Director for strategic partnerships at McLaren Construction Group. Kim has also been President of the Association of Directors of Children's Services and chaired the Government's Libraries Taskforce.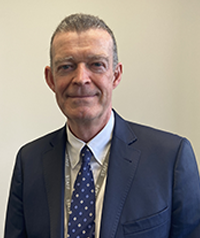 Jim Taylor (Assistant Commissioner)
Jim served for six years as Chief Executive of Salford City Council prior to his retirement in 2021. He also fulfilled the role of Interim Chief Executive of Trafford Borough Council simultaneously from July 2018 to February 2019. Before this Jim was the Chief Executive of Rochdale Council having also served as Director for Children's Services at Tameside MBC.
In June 2021 Jim was appointed by the Secretary of State to undertake an external assurance review of governance at Slough Borough Council.
"It felt very positive"
Alan Taylor, chairman for Sandwell Business Ambassadors and managing director of Sandwell manufacturer MiGlass, thanked Kim Bromley-Derry and Jim Taylor both for their attendance at the meeting and their openness in talking to local business leaders.
"It felt very positive. We're grateful that Mr Bromley-Derry and Mr Taylor took the time to meet the Sandwell Business Ambassadors and reassure us that Sandwell Council is indeed moving in the right direction. We are here to represent the local business community, and so it feels good to be able to tell our own networks that the Commissioners are listening and very much open to questions and input about their process. The future is looking good for our borough."
You can find out more about the Commissioners on the Sandwell Council website.