Sandwell Coronation Clean 2023
25th May 2023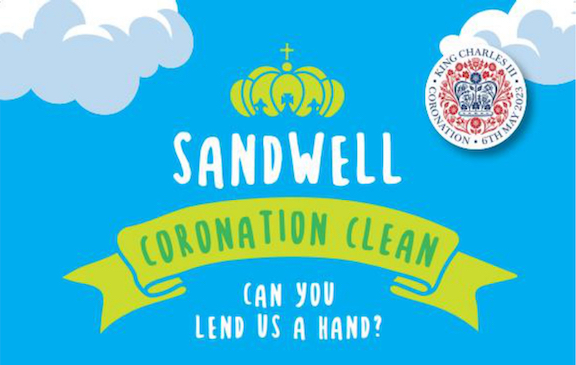 In honour of King Charles' coronation, and the related 'Big Help Out' campaign, this year the annual Big Spring Clean is being renamed the Sandwell Coronation Clean.
Now in its seventeenth year, this is the borough's biggest mass action environmental campaign, and is organised by Tipton-based charity Litter Watch, it takes place between May and July, and Litter Watch is urging everyone to join in.
Everyone can make a difference
To take part, all you have to do is pledge to pick up at least one bag of litter. This simple action is something we can all do to make an immediate and visible difference to the area. It's also a great way to get out and about, have some exercise, and even make friends.
Businesses, clubs, organisations and schools can all play a part in improving the streets, parks and playgrounds of Sandwell for everyone. It could be a team bonding exercise, or even a friendly competition, to see who can pick up the most rubbish.
If you or your organisation would like to take part, visit the website, email volunteer@tiptonlitterwatch.org or call 0121 557 6970.