SANDWELL BUSINESS SOLUTIONS CENTRE CELEBRATES A YEAR IN WEST BROMWICH
19th April 2018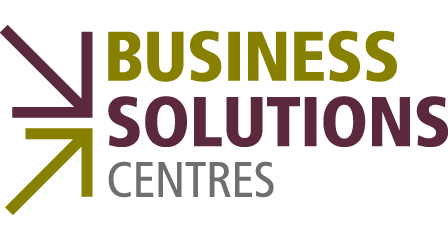 It's been exactly one year since Sandwell Business Solutions Centre moved to its premises in West Bromwich.
SBSC is run by the University of Wolverhampton, in partnership with Sandwell Council and Sandwell College, to help large and small companies improve their business performance.
It started life at the CAP Centre on Windmill Lane in Smethwick in December 2015. In March 2017 it moved to bigger premises in the ground floor of Sandwell College's Central Campus in Spon Lane, West Bromwich.
Every day at SBSC you'll find dedicated staff who are ready to help you access business development ideas, funding and skills training. That includes us (the Business Growth Team at Sandwell Council – we're the ones who run Think Sandwell) as well as experts from the university and the Black Country Chamber of Commerce who are in attendance every week. If you'd like to come and visit, please phone ahead. You'll find the opening hours below.
Over the past year we've collaborated on organising a series of networking events, which have proved to be popular and almost always fully booked. Each 'Get Connected' event focuses on a topical and important issue for SME business owners, such as social media, cyber security or the new General Data Protection Regulations.
Our next Get Connected event will take place on Thursday 26 April as part of the Black Country Business Festival (see www.blackcountrybusinessfestival.com) and is aimed at manufacturers and engineers.
The Black Country Chamber of Commerce has also held events at SBSC, including one on export opportunities and another outlining the valuable support offered by ACAS (Advisory, Conciliation and Arbitration Service). The University of Wolverhampton hosts business start-up events here too.
You can view all SBSC events (and more) in our busy events calendar.
Nicy Morgan, Business Development Coordinator here on Sandwell Council's Business Growth Team, said: "SBSC provides an inviting space for networking and business development activity. Like our partners at the University of Wolverhampton and the Black Country Chamber of Commerce, we're pleased that many people are now using it to collaborate, hone their skills and meet with likeminded professionals. It is all part of our mutual goal to make a positive economic impact on the area by nurturing businesses to thrive and grow".
You can phone the Sandwell Business Solutions Centre on 0121 667 5200. Opening times are Monday to Thursday, 9am to 5pm and Friday 9am to 3:30pm. Read more at http://businesssolutionscentres.co.uk/sandwell/.
This was originally published on 29.03.18 by Think Sandwell.