Sandwell Business Ambassadors welcome Black Country Business Festival
8th May 2019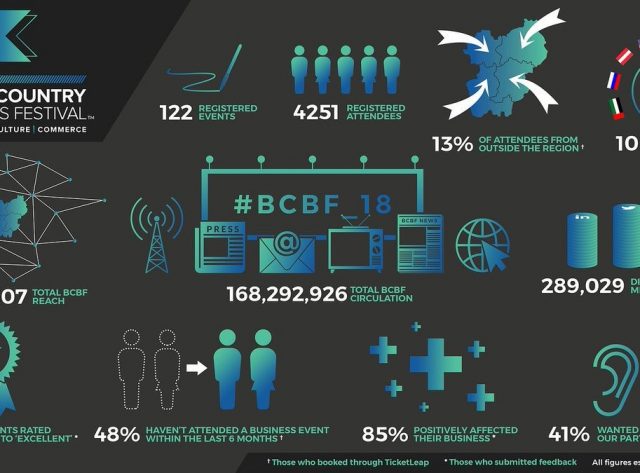 SANDWELL BUSINESS AMBASSADORS WELCOME BLACK COUNTRY BUSINESS FESTIVAL
Sandwell Business Ambassadors are encouraging the region's SMEs to access the wide range of events taking place in the region as part of this month's Black Country Business Festival, including several hosted by ambassadors' own organisations.
The Black Country Business Festival, which runs from May 13th to 24th, is an annual, two-week festival featuring hundreds of free events to help people grow their businesses and raise the region's profile.
Sandwell highlights include:
Access to Finance (Oldbury, May 16th, 5pm-7.30pm): hosted by leading audit, tax, advisory and risk firm Crowe UK. Ryan Cartwright, Senior Manager at British Business Bank and Paul Kalinauckas, Chief Executive at BCRS Business Loans, discuss the opportunities and finance options available to local organisations, and will raise awareness of how they can help SMEs and Scale Up Businesses reach their goals.
Sandwell Primary Authority Partnerships and Responsible Business Scheme Event (West Bromwich, May 22nd, 9.30am-3.30pm): hosted by Sandwell Council and Sandwell Business Solutions Centre at Sandwell College. Learn more about detailed labelling guidance and trademarks, advice on complex legislation and how to be protected against the risk of enforcement action from enforcing authorities.
Meet The Funders (West Bromwich, May 23rd, 7.30am-10.30am): hosted by Sandwell Business Solution Centre at Sandwell College. This event will bring together the various funding opportunities available to Black Country businesses. This is a ticketed drop-in breakfast event where you can talk to the fund providers.
Practical Ways to Reduce Energy in Manufacturing SMEs and Factory Tour (Oldbury, May 23rd, 10am-12.30pm): hosted by Liberty Engineering. Discover the ways in which Liberty has reduced its energy consumption and the processes and changes that were implemented resulting in a cost saving and reduction of its carbon footprint.
Alan Taylor, Chair of Sandwell Business Ambassadors, commented: "Sandwell Business Ambassadors will be both hosting and attending a wide range of seminars, workshops and meetings; The Black Country Business Festival presents a great opportunity for SMEs to meet other members of the local business community, share best practice and collaborate, to help the whole region grow. Over the next two years, the ambassadors will be championing local businesses by campaigning for more local procurement opportunities to go to local businesses, and encouraging private businesses to develop their local supply chain."
For more information on the Black Country Business Festival, go to www.blackcountrybusinessfestival.com