Sandwell Business Ambassador shortlisted for Chamber award
8th November 2019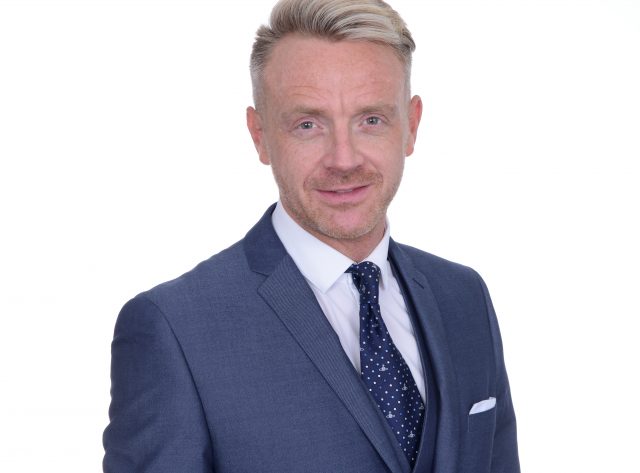 Update on Monday 18 November: Well done to Sandwell Business Ambassador Paul Hull for being  runner-up Business Person of the Year at the Black Country Chamber of Commerce Awards. Paul said he had a brilliant night.
Original story from Friday 8 November: 
Congratulations to Paul Hull, one of our Sandwell Business Ambassadors, who has been shortlisted for Business Person of the Year by the Black Country Chamber of Commerce.
Paul is the director and co-owner of KMB Shipping Group, a worldwide freight forwarding company specialising in sea and air freight shipping, European logistics, bulk haulage and domestic transport services. The company was founded in Sandwell in 1987 and Paul has worked there for over 20 years.
Paul's nomination comes after he led a rebrand of the company in 2017, which increased KMB's customer base by 38 per cent.
Paul also gives a great deal of his time and energy to supporting the local community through hiring local young apprentices, sponsoring initiatives to tackle food poverty, donating to the Black Country food bank, and partnering with Mind as KMB's Charity of the Year.
We're delighted that Paul brings so much business expertise, altruism and regional pride to his work with Sandwell Business Ambassadors. As Paul said when taking on the role: "I've grown up in the area and know what a great place it is to live and work."
Established six years ago, the Black Country Chamber Awards are the region's leading platform for recognising business achievements across a wide range of categories. Alongside Paul, nine other businesses and businesspeople from Sandwell have been shortlisted this year.
Alan Taylor, chair of Sandwell Business Ambassadors, said: "It's great to have so many Sandwell businesses recognised in these prestigious awards. We're especially pleased that Paul's hard work with SBA to support companies across the borough is getting the notice it deserves. We'll be keeping fingers firmly crossed for him, and all Sandwell's other wonderful finalists."
The winners will be announced at a gala evening at Wolverhampton Racecourse on Friday 15 November.
Book your ticket here
.