Just over one month to apply for a Queen's Award for Enterprise
4th August 2022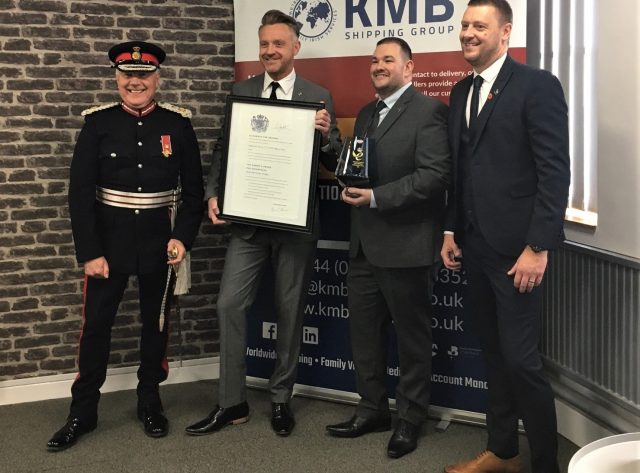 You have just over one month to submit an entry to the Queen's Awards for Enterprise – the most prestigious business prizes in the UK. The deadline is midday on Tuesday 6 September 2022.
Here's why the Sandwell Business Ambassadors think your Sandwell-based business should go for it. We also offer tips for a successful Queen's Awards application.
What are the Queen's Awards for Enterprise?
The Queen's Awards for Enterprise are given every year. They celebrate outstanding achievement in innovation, international trade, sustainable development and promoting opportunity through social mobility.
To be eligible, your business or non-profit organisation must be based in the UK, with a minimum of two full-time employees (or part-time equivalents), and file tax returns with HMRC.
The Queen's Awards for Enterprise are free to enter. You can apply for more than one award, each of which has specific entry criteria.
Why should your Sandwell business apply for a Queen's Award?
Winning a Queen's Award brings with it both prestige and publicity. Winners have permission to fly the Queen's Award flag at their main offices and use the official emblem on their marketing materials. They will also receive a certificate and commemorative crystal trophy.
Tipton-based KMB Shipping won in the international trade category in 2021. Owner Paul Hull (a Sandwell Business Ambassador) said: "Sometimes we don't shout loud enough about the talent and innovation present in our region – it's time to put modesty aside and go for it."
[Pictured: Lord-Lieutenant John Crabtree presenting the Queen's Award to directors of KMB Shipping Group in December 2021.] 
Tips for applying to the Queen's Awards
Sandwell Business Ambassador John Wood is also Deputy Lieutenant for the West Midlands. John says it's important to put plenty of time into the application. You should write clearly and concisely, convey your passion but back up your claims with evidence, and have someone outside the process check your submission.
Read all of John's Queen's Awards tips on our resources page.
To find out more, and to make your submission, visit the Queen's Awards for Enterprise government website.
The Sandwell Business Ambassadors have created and regularly update this Queen's Awards application resources page – which has tips for applying and even details of consultants who can help you write your entry. Good luck!