National gaming group chooses Sandwell for its new distribution HQ
11th July 2018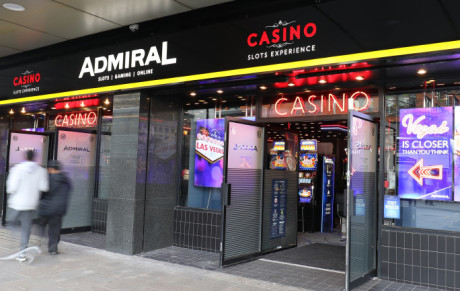 Gaming and entertainment group Luxury Leisure Talarius has acquired a new national distribution headquarters in Wednesbury.
Luxury Leisure Talarius is owned by Novomatic UK – a manufacturer, operator and distributor of gaming and amusement equipment. Its brands include Admiral and Quicksilver.
The company selected Sandwell for its new HQ due to its location at the heart of the UK motorway network. It appointed the industrial agency team at commercial property specialist Naylors to identify and secure suitable premises in the Midlands in order to centralise its national warehouse operations.
With a remit to secure 20,000 square feet close to the motorway networks of the M6, M54 and M42, Naylors found a property in Wednesbury and negotiated terms for a new 10-year lease.
Luxury Leisure Talarius has 233 gaming venues across the country and the new distribution headquarters enables it to service its venues efficiently. The 21,259 square feet Sandwell warehouse also has two floors of office accommodation and a self-contained yard.
Keith Stewart, director of Naylors, said: "The industrial property market in the Midlands has been moving at a fast pace for a number of years now so we needed to act quickly in order to secure the premises, particularly as there was competing interest.
"Our building consultancy team carried out a pre-acquisition survey as well as a schedule of condition which will help protect our client's interests throughout the duration of the lease."
Is your company looking to buy or rent new premises? If you need any assistance in making the right decisions about commercial property visit Think Sandwell's property expertise page or, to search an extensive database of locations in Sandwell visit Think Sandwell's commercial property search page.
This article was published by Think Sandwell on 22.06.18