Working yet lonely: nurturing stronger connections among your team
9th May 2022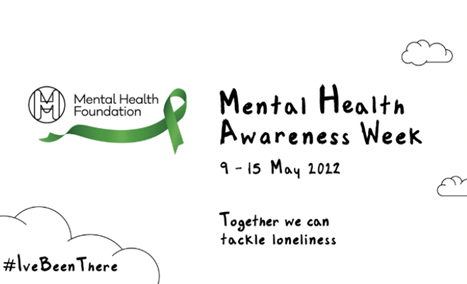 It's Mental Health Awareness Week (Monday 9 – Sunday 15 May) and 2022's theme is loneliness. The aim is to raise awareness of the impact of loneliness on our mental wellbeing and the practical steps we can take to address it.
Connections are vital
Our connections to other people and our community are fundamental to protecting our mental health. Many of those connections are forged in the workplace. As employers, we can take steps to nurture stronger connections amongst our teams, and help to combat the issue of loneliness.
The first step, perhaps, is to understand what loneliness is. Most of us experience it at some point in our lives. Loneliness is not about the number of friends we have or the time we spend on our own. It's not something that 'just happens' when we reach a certain age or stage.
Loneliness is the feeling we experience when there is a mismatch between the social connections we have and those that we need or want, which means it can be different for everyone.
Experiencing loneliness can gnaw away at our sense of self-worth, belonging and confidence.
About Mental Health Awareness Week – and its theme for 2022
Mental Health Awareness Week is an annual event held by the Mental Health Foundation. Now in its 21st year, the event has grown to become one of the biggest awareness weeks across the UK and globally. Each year the Foundation sets a different theme, and organises events to support it.
So why choose loneliness as the 2022 theme? The Mental Health Foundation is aware of the impact of loneliness on people's physical and mental health. During the pandemic, people experienced loneliness more than ever.
A study conducted by the Mental Health Foundation – 'Mental Health in the Pandemic' – showed that Covid-19 brought the experience of loneliness closer to millions of us. It found that, during the lockdowns, loneliness was almost three times that of pre-pandemic levels. Many connections with loved ones, friends, family, colleagues and everyday relationships were disrupted or, in some cases, broken.
The aim of this year's Mental Health Awareness Week is to give loneliness the attention it needs. The Mental Health Foundation will be releasing research to show the embedded misunderstanding and prejudice around loneliness, and why the length of time we experience loneliness is so vital to its effect on our mental health.
It will explore the shame people often feel and how many still struggle to talk about loneliness and how it is affecting their mental health. As business owners, employers and managers it is important that we gain as much understanding of the impact of loneliness as possible and implement ways to help employees combat it.
Being forced to work from home over the past couple of years has meant that many people's networks and everyday connections were severed. Even as part of a team, people experienced loneliness as they were forced to work remotely without actual human contact day in and day out.
While some workforces have now returned to the workplace, many employees continue to work remotely. Amongst those who have returned to the workplace there are also many people who still feel disconnected from their teammates or colleagues and find it difficult to reconnect.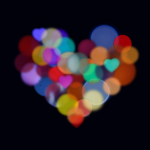 Practical steps
Mental Health Awareness Week will highlight practical steps we can take to address loneliness as a nation, as it recognises that reducing the issue is a major step towards a mentally healthy society.
As a Sandwell employer, what can you do to help your workforce address the issue of loneliness?
One of the steps we can all take to be part of the movement to tackle loneliness is to share our stories and break the stigma of loneliness. We are so grateful to our Sandwell Business Ambassador Jan Denning for sharing her own experience of loneliness with us.
"Speaking from my own experience and talking to others, the pandemic and working from home all of the time has caused major loneliness and that in turn has impacted people's confidence," said Jan, who is the founder and managing director of Destination Wolverhampton and the Black Country and owner and director of The Hospitality Partnership.
"A lack of confidence can lead to a vicious cycle of not wanting to see people face to face, which in turn leads to more loneliness. I am generally a very confident person, but I have certainly had my confidence shaken and still, if I'm honest, I'm riding a rollercoaster of ups and downs managing this."
In her work in the hospitality and tourism sector, Jan speaks to many accomplished people in senior and management positions; people she imagined would never feel lonely or suffer with a loss of confidence.
"The face you see may be a mask of someone really needing our support and understanding"
Several of these people shared with Jan their struggles with confidence in their capabilities – despite all their achievements. We must never assume to know how people are feeling, Jan has realised, just because we expect certain things of them.
Jan said: "In my opinion, many people are struggling and we must always be aware of this … the face you see may be a mask of someone really needing our support and understanding. As individuals and businesses we must learn how to be aware and recognise the signs of poor mental health and loneliness."
Jan is proud to work with many businesses to support the mental health of their teams and provide both first aid and suicide awareness training. She believes it is key that businesses invest in the mental health of their employees, whether that is through training or just breaking the stigma and joining the conversation.
The Mental Health Foundation wants to hear your stories of loneliness as sharing stories helps reduce the stigma surrounding it and challenges the stereotypes about who experiences loneliness.
There are other things you can do too during Mental Health Awareness Week, including getting in touch with a friend, colleague or neighbour you haven't spoken with in a while. Also, take a look at the research and tips that the Mental Health Foundation will be publishing during the week.
This Mental Health Awareness Week, get involved in the largest collective sharing of loneliness experiences and work together to shatter the stigma around loneliness. Use the hashtag #IveBeenThere and #MentalHealthAwarenessWeek. Visit the Mental Health Foundation website. 
See also our page of resources on mental health for the workplace.