Keeping Sandwell safe: thank you to our hospitality sector
25th June 2021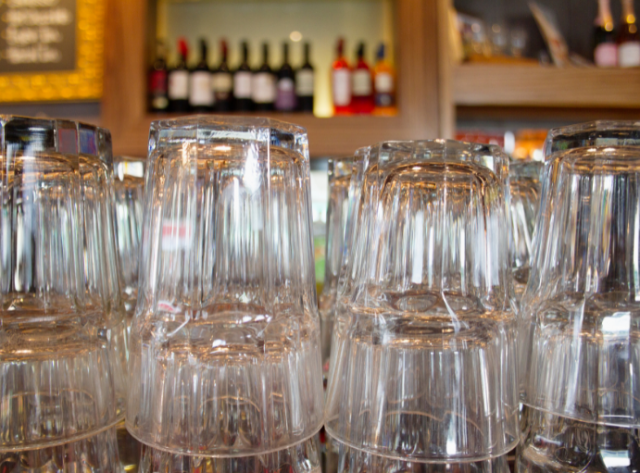 As summer brings warmer days and long evenings, we want to thank our borough's restaurants and pubs for keeping customers and staff safe by following government rules designed to stop Covid-19 spreading. With help from Sandwell Business Ambassador Jan Denning we celebrate the sector's adaptability, look ahead to post-pandemic recovery, and give suggestions for mental health support for staff.
Jan is founder and managing director of The Hospitality Partnership and Destination Wolverhampton and The Black Country, advocating for our region's tourism and hospitality sector. Jan said she has been impressed by the way in which most businesses have adapted to keep people safe.
"The past seventeen months have been the most challenging time for business generally, but the hospitality industry has been one of the hardest hit. Months of closures and off and on opening have resulted in loss of income and around 380,000 jobs lost nationwide.
"It is wonderful to see hospitality re-opening again. The restrictions still in place do impact on turnover but are of course vital to keep staff, visitors and guests safe.
"I have been so impressed by how quickly and efficiently the sector has responded and adapted. Processes like full table service, reservations, track and trace, face coverings, sanitising stations, one-way systems and staff training have all ensured the safest environment possible".
With the government road map for the easing of restrictions delayed now until at least 19 July, Jan urged all hospitality businesses not to become complacent with their Covid-19 measures.
"We are slowly recovering, let's not blow it now! Keep up the great work you have done and are doing".
Are you 'Good to Go'?
As we emerge from the crisis, Jan suggested that building consumer confidence is key to recovery in hospitality and tourism.
"The safer your customers feel, the more likely they are to return and recommend you."
She recommends the 'Good to Go' scheme from Visit Britain / Visit England – an industry standard and consumer mark giving qualifying businesses, attractions and destinations a 'ring of confidence' and reassuring local residents and businesses that clear processes are in place to keep people safe.
"I'd encourage all hospitality and tourism businesses to apply for 'Good to Go' and display the nationwide accreditation with pride".
'We mustn't squander the progress'
Sandwell's director of public health Dr Lisa McNally has been similarly impressed with Sandwell's hospitality businesses. She also reiterates the need for continued adherence to the rules.
"We want to thank the vast majority of hospitality businesses that are working so hard to keep customers and staff safe.
"With the extension to the roadmap restrictions into July and the worrying rise of the Delta variant first identified in India, it's vital that venues keep everybody safe.
"After everything we've all been through and the huge hit the hospitality sector has taken during lockdown, we mustn't squander the progress we've made by playing fast and loose with our safety. Only by keeping to the rules can our pubs, restaurants and other venues stay open and begin to rebuild the sector.
"And the message remains – if a business is not following the rules and looking after your safety, don't go there!"
Current restrictions:
Restaurants and pubs selling alcohol must only serve customers who are seated. Customers must be seated to order and must remain seated while eating and drinking. This also applies to venues with facilities outside.
Premises must record details for every customer aged over 16 for Test and Trace. They must have available the QR code for customers to scan/use and also the ability for customers to manually provide their details.
Unless seated, customers should wear face coverings while indoors (unless exempt for medical reasons).
Notices should be displayed prominently informing customers of the requirement to wear a face covering.
Staff must wear face coverings in indoor areas, unless they are separated from customers by a screen or similar and when serving customers at tables.
Venues can serve groups of up to six people or two households of any size indoors. Premises need to remain vigilant to this and ensure that tables do not mix with other groups and that social distancing is maintained.
Premises are still required to follow the restrictions placed on them and must ensure customers follow the rules to be able to operate safely.
Mental health
Recognising the impact that the coronavirus pandemic has had on people's personal and emotional wellbeing, Jan has been working with partner organisation Balancing Edges to support hospitality workers returning to the workplace. They have launched a mental health programme called 'Re-entry shock'.
Jan's top tip for supporting staff's wellbeing as they get back to work under the 'new normal' is to talk.
"There are varying degrees of worry and anxiety across all sectors, and businesses need to respond to this. Management and teams need to be aware of how their colleagues might be feeling. As Sandwell Business Ambassadors we're proud to keep the topic of mental health prominent in Sandwell, and make it normal for people in Sandwell businesses to talk freely about their anxiety, stress or depression."
You can find out more on our mental health resources page or contact Jan via the Ambassadors.
You can find more information on the current restrictions at the Gov.uk website: Working safely during coronavirus (Covid-19).