Grant funding available to help Sandwell SMEs unlock their innovation potential
14th October 2022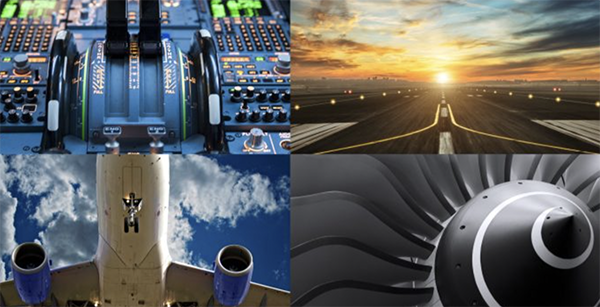 A £20m project supporting the aerospace supply chain in the Midlands is offering grant funding to Sandwell SMEs.
Aerospace Unlocking Potential (Aerospace UP) is offering support to businesses active in, or looking to diversify into, the aerospace supply chain. The project is being delivered by the University of Nottingham and the Midlands Aerospace Alliance and runs until 2023.
Aerospace UP is supported by the European Regional Development Fund (ERDF), which helps businesses to access funding and expertise to improve their performance through innovation in all aspects of their enterprise. 
The programme can support SMEs through cash grants, workshops, expert support, internships, and/ or industrial placements.
It is offering innovation grants to businesses with fewer than 250 employees, a turnover of less than €50m or a balance sheet total of less than €43m.
The amount of funding available differs based on region but in the Black Country LEP area businesses can apply for a 42.67 per cent grant to contribute towards projects with a cost of up to £100,000 to run up to June 2023 (last grant claims in March).
For businesses unsure as to whether they can take a step into the aerospace sector they can speak with an Aerospace UP technology managers about opportunities that could be open to them.
There may be a number of opportunities for cross-over from a current business sector, particularly in newly emerging market sectors such as space and advanced air mobility, and in the supply chains which are being established to support zero emissions flight and greater efficiencies in aviation ground infrastructure.
While it is not essential for businesses to have a particular project in mind at the beginning of their engagement with the Aerospace UP delivery team, it may be useful to think beforehand about the areas where the innovation grant might be able to provide assistance. These might include:
Ideas for new technology, business systems or processes to help to aid growth or improve productivity

Ideas for greener technologies, products or processes

Mapping out how your company could potentially evolve to meet future market and customer requirements

Quality or delivery issues, which, if solved, could lead to business growth and increased market share.

Particular problems in the manufacture of new products where the assistance of experts might be helpful.
To date Aerospace UP has funded 70 innovation projects, with a broad range of activity taking place – from manufacturing, tooling and digitisation through to development of greener aircraft components and innovations in the space and advanced air mobility sectors.
Aerospace UP has also supported an additional 120 SMEs with a broad range of non-financial support, including peer networking, digitisation workshops, sustainability workshops, introductions to advanced air mobility and more.
 To apply for an innovation grant the process involves an initial expression of interest, followed by a full proposal if the SME applying is eligible. Expression of Interests can currently be submitted at any time.
For more information on eligibility and how to apply visit the Aerospace UP website or contact the Aerospace UP team on AerospaceUP@nottingham.ac.uk or AerospaceUP@midlandsaerospace.org.uk.