Free coding bootcamp to help people transition to new careers in tech
14th July 2020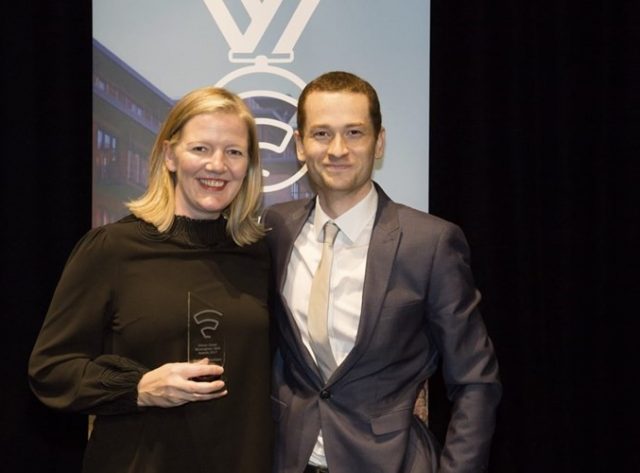 People in the West Midlands seeking a new career in technology are invited to join a free bootcamp to take them from scratch to professional developers.
Launching in September 2020 and funded by the West Midlands Combined Authority (WMCA), the School of Code bootcamp is full-time, intensive, and free to all West Midlands residents. It has been set up as a response to the COVID-19 crisis, to help people transition into new careers.
No previous experience is required. In fact, people applying for the course don't even need to have seen a line of code before. School of Code takes a learner from novice to software developer in just 16 weeks, before helping them find their first role in tech.
With rising automation, a changing job landscape, and the economic crisis caused by COVID-19, technology will drive the recovery of our region's economy.
Chris Meah, founder of the School of Code [pictured right], said: "We need to make sure everyone is on board to benefit. At the School of Code we are open to everyone to help more and different types of people take advantage of the opportunities technology gives, and to future proof their skills and career.
"Bootcamps offer a short, intensive, immersive and transformational learning sprint to a new career. Bootcamps change lives and power growth by giving participants the right skills to be immediately useful to employers on day one. But crucially, our bootcampers also learn how to learn."
During the School of Code bootcamp, 48 participants will learn the fundamentals of programming and web development with cutting-edge technologies like JavaScript, Node and React. They will learn industry best practices, guided by top industry professionals.
Recognising there are 125,000 unfilled tech jobs in the UK every year, the School of Code aims to equip its bootcamp recruits with the skills the tech industry needs, as well as helping them find exciting career opportunities afterwards.
School of Code has run three bootcamps so far, with 90 per cent employment rate. The course is open to anyone and the team behind it takes pride in creating a 50:50 gender split in participants, with an age-range of 18-60, and demographics matching those of Birmingham.
Previous graduates have secured roles at The Economist, Bravissimo, Santander, and more.
Former bootcamper, now associate director at B13 Technology, Clare Streets [pictured left, receiving her Graduate Developer of the Year award from the West Midlands Tech Awards], said: "I'd resigned myself to the idea that there weren't any viable opportunities for me to pursue a rewarding and progressive career with young children in tow and then I found the School of Code. On completion of the course, my career went from 0 to 100mph in just under six months and I couldn't be more excited about growing further within the industry."
Hannah Murphy, bootcamper from cohort 3, now site reliability engineer at The Economist, added: "There is real value in holistic teaching, which covers topics from problem solving to self-awareness to public speaking, with a lot of coding in between! School of Code has been instrumental in starting my new career as a software engineer at the Economist."
Richard Marshall, CTO at Leamington Spa firm Wealth Wizards, said: "Having worked with School of Code it meant that we had a high level of assurance that we could hire juniors who were capable and had a great broad skill set needed to work in the tech industry."
The School of Code is focused on providing a free route into tech, and is supported by the West Midlands Combined Authority through the WMCA's 'Beat the Bots' fund as well as employers who hire through the course. They aim to continue to show people that learning to code is fun, sociable, team-based and for everyone.
The WMCA works closely with the School of Code on the bootcamps, having set the bootcampers two briefs midway through a previous course.
Andy Street, the Mayor of the West Midlands, said: "We made the Beat the Bots fund available for training providers so workers across the West Midlands can gain invaluable digital skills, preparing them for the jobs of the future.
"In the face of the coronavirus pandemic sadly many people are going to fall out of work, but re-training or improving your current skills is a great way of finding employment again quickly. The Coding Bootcamp being offered by School of Code will help do exactly that."
The School of Code hopes to challenge existing stereotypes of the tech sector and encourage diversity in the workplace by making it more accessible for everyone to enter and benefit from this thriving industry. Former teachers, return-to-work parents, school leavers, barbers, retail assistants, artists and travel, health and hospitality workers have all learned how to code and changed their career paths as a result.
Applications are open now and people are welcome to apply by visiting www.schoolofcode.co.uk.