'Compassion and caution': how Ambassadors are approaching the final easing of Covid-19 restrictions
19th July 2021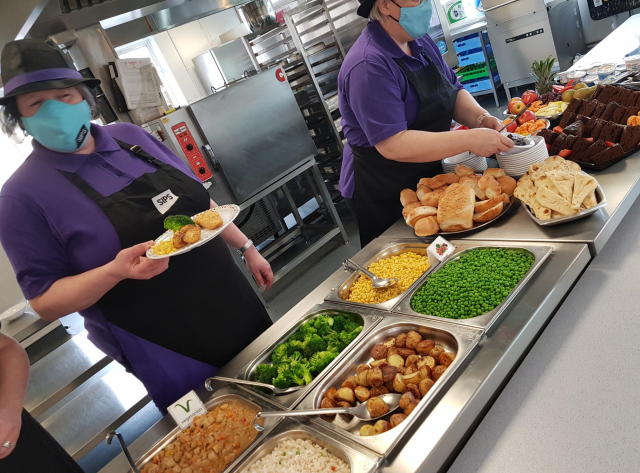 Today (Monday 19 July) has seen the final easing of coronavirus restrictions in England. 'Step 4' in the government's roadmap out of lockdown removes the legal requirement for social distancing and social contact restrictions. It enables remaining businesses to reopen.
For many people, so-called 'Freedom Day' heralds a welcome return to something resembling normal life. The government has emphasised that this stage is about transitioning towards learning to live with Covid-19.
But coronavirus cases are rising and many people are worried that the removal of legal restrictions places an unfair burden of responsibility on employers and individuals.
We asked the Sandwell Business Ambassadors their thoughts, as business leaders, about this final stage of lockdown easing. What workplace safety measures are they retaining to help curtail the spread of coronavirus? Are there other things employers can do to make this stage as safe and successful as possible?
Remain compassionate
Jan Denning is founder and managing director of The Hospitality Partnership and Destination Wolverhampton and The Black Country, advocating for our region's tourism and hospitality sector. Last month Jan expressed her admiration at her industry's flexibility in adapting to keep people safe – and suggested ways employers could protect the mental wellbeing of staff, who may feel anxious about returning to work.
With regards to Step 4 of the roadmap, Jan said it was a positive move, but not without difficulties.
"Resource is a challenge across the hospitality sector and the increased possible absenteeism will add to this challenge. With Track and Trace 'pinging' people with alerts to isolate, employers will need to remain compassionate and look at policies and processes to ensure their teams are kept safe and well, whilst being able to operate as a business.
"Alongside this is increased anxiety in the workplace, so mental health awareness is key. Employers must have a plan in place and train selected team members to give support."
Jan said The Hospitality Partnership is keen to support businesses with mental health awareness training and will offer any Sandwell business 20 per cent off its training course if they mention the Sandwell Business Ambassadors.
Take a 'hybrid approach' to home and office working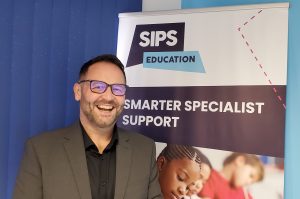 Brian Cape [pictured] is CEO of SIPS Education, the not-for profit schools services co-operative for Sandwell, the Black Country and the West Midlands.
Brian said SIPS was retaining a raft of measures beyond today – and echoed Jan's thoughts about supporting people's emotional wellbeing as well as their physical safety.
"One of our overriding principles throughout the pandemic has been to keep our colleagues safe, while also harnessing technology to continue our excellent standards of customer service and delivery. This hasn't changed," he said. "As well as protecting people from the spread of Covid-19, we want them to feel safe and help to alleviate their anxiety. We care about our people and understand that some are vulnerable or feeling vulnerable".
SIPS' ongoing safety measures include retaining a two-metre distance as standard (with different colour floor tiles as reminders), reducing capacity in training/meeting rooms, frequent and thorough risk assessments, and support for mask-wearing when people are moving around buildings. Schools-based team members – working in areas that include catering and music and arts – will adhere to school-specific safety guidelines.
Brian said SIPS will continue – including in September when the next school term starts – with a hybrid approach to colleagues working from home and being office based. This has advantages beyond aiding social distancing. SIPS' recent staff survey found it improves people's work-life balance and, as Brian pointed out, there is an environmental benefit too.
"We are planning on the office accommodation being closed as standard one day per week, which also helps us reduce our carbon footprint in reduction of electricity usage and travel," he said.
Keep health and wellbeing at the centre of practice
Gurpreet Bhatia is a solicitor and partner at law firm Harbans Singh & Co Solicitors. While he welcomes the drive towards "some level of pre-Covid normal" he emphasised that the health and wellbeing of staff and clients will remain central to his company's practice.
"We are exercising caution – for example in our approach to client meetings. During the lockdown there was a normalising of new ways of client interaction, by use of video calls. Many clients still require face-to-face meetings – particularly those for whom the digital world still remains inaccessible. Therefore, we are continuing our face mask policy on the premises for staff and clients, as well as the social distance policy.
"The staff are content with this current approach in light of the rising infection rates. The matter shall continue to remain under review over the summer and into the autumn, which we feel is essential."
Sandwell Council's business platform Think Sandwell has a guide to continuing to keep your workplace Covid-safe: read Beyond 19 July: keeping your Sandwell business safe. Larger Sandwell businesses can also request a pop-up vaccination clinic on their premises.
[Pictured, top: SIPS Education catering staff continue to wear face coverings.]
This article was edited on the evening of Monday 19 July to clarify the quote from Sandwell Business Ambassador Jan Denning.