Why the Commonwealth Games is a golden opportunity for Sandwell to shine
19th November 2018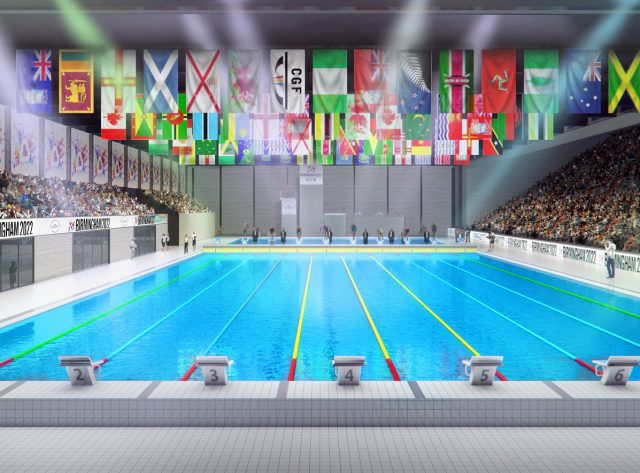 Alan Taylor is managing director of Smethwick-based MiGlass Limited, one of the largest independent glass processors and glass manufacturers in Europe. He is also chair of Sandwell Business Ambassadors, a collective of business people in the Sandwell area with the aim of supporting the region's business community.
On July 27 2022, the XXII Commonwealth Games will open in Birmingham. Yes, it's been a long journey, with the odd pause and palpitation along the way, but for 12 days the West Midlands will be home to one of the world's greatest sporting spectacles, with more than 5,000 athletes representing 73 nations expected to compete.
It's been estimated that the games will be worth £1.1 billion to the UK economy, and support an average of 4,526 jobs in Birmingham each year until 2022 – as well as seeing opportunities in areas like construction, sport, engineering and tourism – last year's games on Australia's Gold Coast attracted more than 100,000 visitors to the region.
This is a huge opportunity for the region – not just Birmingham, but the wider West Midlands, including Sandwell – and businesses need to grab this once in a lifetime opportunity.
There is already huge investment being pledged; the Government recently promised £165m to build more than 5,000 homes for the games – which will initially be used by athletes and officials and then, post event, be available for general use. Here in Sandwell, the £60m Aquatics Centre will host Commonwealth Games swimming and diving – a major coup for the region, both in terms of jobs created but also legacy; once the games are complete, it will then be used as a leisure centre, for all to use.
Now is the time to ask yourself 'how can I and my business contribute to the games?'; organisers will already be starting the processes to procure a wide range of services and products. Make sure you are on the starting line now to be part of something truly memorable.