Commonwealth Games are bringing business opportunities
10th July 2020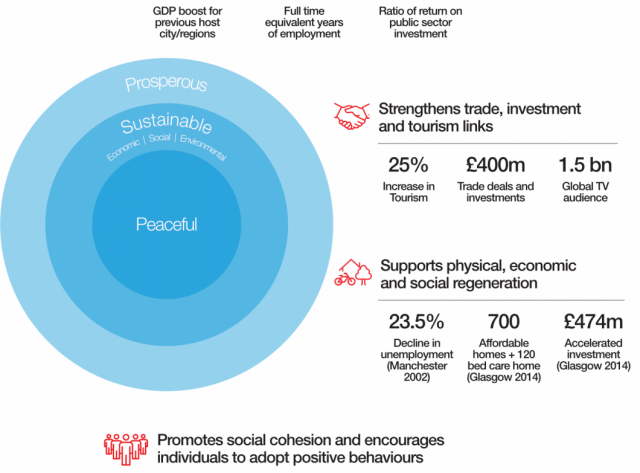 Sandwell Business Ambassadors are encouraging local businesses to make the most of the opportunities the Birmingham 2022 Commonwealth Games are bringing to the region.
The event, first held in 1930, will see over 6,000 athletes from 71 teams competing in 19 different sports. The Games are inclusive of athletes with disabilities and the 2022 competition will be the first multi-sport event in history with more medal events for women than for men.
The 2022 Games will start on 28 July and finish on 8 August, a day later than originally planned due to the impact of the coronavirus pandemic on the global sporting calendar.
The change means that the Games will now cover two full weekends of sporting competition, and offer even more opportunities for local businesses to benefit.
A recent report found that hosting the Commonwealth Games boosts a region's economy by over £1bn. This comes through attracting new investment and funding, creating jobs and apprenticeships, accelerating projects and expanding trading links with Commonwealth markets as well as increasing tourism and building community cohesion [infographic courtesy of Commonwealth Sport].
It's estimated that the Birmingham 2022 Commonwealth Games will bring over one million visitors to the West Midlands, creating a wealth of jobs and commercial opportunities over the next three years.
We're encouraging local businesses to find out about goods and services that will be in demand as the event gets closer. Cultural commissions, partnerships, construction, manufacturing and hospitality all offer opportunities for firms in the region. Contracts are advertised via an online portal managed by finditinbirmingham where you can register to receive notifications in specific categories.
Current business opportunities include a ticketing service provider, and there's a £9.5m contract to provide 'look, wayfinding and signage'.
Nearer the time, the portal promises to advertise 'meet the buyer' events.
The Birmingham 2022 organising team will also create around 1000 jobs over the next three years, covering a range of specialisms from administrators to architectural technicians, finance managers to marketing coordinators. With over 10,000 volunteers also needed to deliver the event, it will be a great chance for local people to develop their skills and experience. Links to current vacancies and volunteering information can be found on the official 'Get Involved' page.
In short, if your West Midlands business hasn't thought about the Commonwealth Games, then you're missing a once-in-a-lifetime opportunity. Visit the official Birmingham 2022 website for more information.