How can you and your team help rough sleepers in Sandwell?
31st March 2021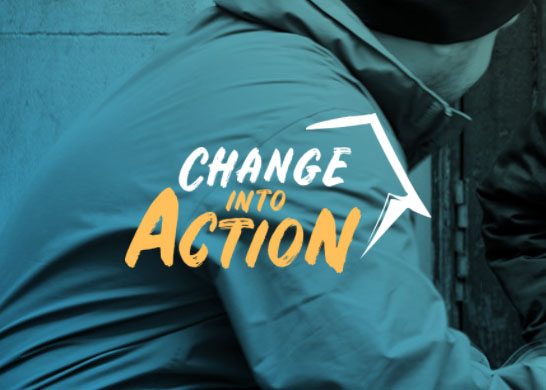 The alternative giving campaign Change Into Action has been launched in Sandwell by Sandwell Council in conjunction with the West Midlands Combined Authority. The initiative offers practical help for rough sleepers, helping to tackle the underlying causes of homelessness.
Small change into big change
Change Into Action gives members of the public and local businesses a targeted way to donate so that specialist organisations already working in Sandwell can help people get safely off the streets.
All money donated is used to provide accommodation, access to healthcare, clothing and training that could lead to a job.
Sandwell Council is committed to helping homeless people off the streets and has already assisted nearly 4,000 people and households in the last 12 months – helping 70 per cent of these people to keep their current home. It is also securing more properties in all rented sectors to help people move on quickly when they have lost their home.
By making a donation to Change Into Action you could make a huge difference to someone's life. Just £2 can provide a hot meal in a day centre for someone, for example, or £10 could go towards basic kitchen items when moving into self-catering accommodation. A donation of £20 can provide training or education support to help people get back into work, while £500 can mean a rent deposit for a private flat, offering someone a vital foundation in securing a home.
Change into Action believes in providing tailored services to support the specific needs of the individual. By working together the various charities and organisations can best support every vulnerable person across the borough to have a roof over their heads and receive the support they need to lead safe and healthy lives.
All donations are received and held by Sandwell Council of Voluntary Organisations (SCVO) and are then shared among trusted, local partners that support people who are rough sleeping, or are at risk of rough sleeping.
Can your business help? The two main ways you can make a difference are by:
donating money to Change Into Action and/or helping Sandwell's specialist outreach teams to locate a rough sleeper.