BLACK COUNTRY CHAMBER OF COMMERCE AWARDS 2018
9th May 2018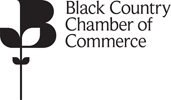 The Black Country Chamber of Commerce Awards celebrates the best in business across the region. This year the Black Country Chamber is working with British Chambers of Commerce to help increase the potential recognition of its members on a national scale.
There are ten award categories, covering a wide range of business sectors and capacities. The categories are:
Best use of technology – this award recognises those who have fully exploited the range of technology available to them to grow their business. Entrants for this award must demonstrate how they have used the power of technology to transform their business.
Customer commitment award – this category is ideal for those operating within the professional services sector. This award recognises those with a focus on customer service and care. It is designed for businesses that can demonstrate excellence and commitment in the ever-important area of customer service.
Education and business partnership – this award recognises schools, further education colleges, universities and training providers that engage effectively with business. Entrants for this award must demonstrate how they work with businesses to help their pupils/customers gain an understanding of the world of work and develop the crucial employability skills that employers value.
Excellence in manufacturing and engineering – this award recognises companies of all sizes that excel in manufacturing or engineering performance. The judges will be looking at the processes in place that help your business to achieve success.
Export business of the year – this award recognises the strength of Britain's exporters. Entrants for this award must stand out from the crowd on the international stage and demonstrate that they have generated significant and/or sustained increases in their export activity.
Small business of the year – open to organisations employing less than 50 full-time members of staff. This award will go to the company who has achieved consistent growth, whilst demonstrating a clear understanding of the markets that it operates in.
Social impact champion – this award recognises businesses that are committed to corporate social responsibility (CSR) and having a positive impact on the local area in which they operate.
Tony Andrews start-up award – in memory of enterprise advisor Tony Andrews, and in partnership with Access2Business and SWEDA, this award is for a company within their first two years of trading that has exceeded expectations at the start of their business life cycle.
Workplace wellbeing award – this award recognises businesses that are creating an environment for their employees to succeed by demonstrating their commitment to the health and wellbeing of their workforce.
Young person or apprentice of the year – this award recognises exceptional young employees (24 years or under). Entrants for this award may have overcome personal barriers or are making a difference in your organisation through hard work and determination.
For more information about what the judges will be looking at for each category and to apply for any of the awards visit the Chamber's website.
The deadline for applications is midnight on Friday 29 June. The award finalists will be announced in September and the winners will be announced at an awards dinner taking place in November.
Organisations may apply for more than one award category and entry to the awards is free to all members of the Black Country Chamber of Commerce. In addition, this year the awards are open to non-members for a fee.
By entering a Black Country Chamber award you will automatically be entered into the regional and national awards.
For further information regarding the awards or the application process contact the Chamber on 01902 912319 or email awards@blackcountrychamber.co.uk.
This article was published by Think Sandwell on 20.04.18