How the Black Country Business Festival can help Sandwell Businesses
4th July 2019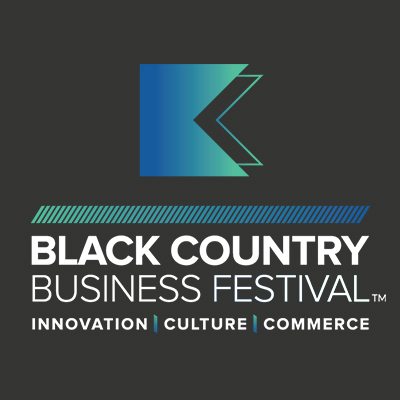 HOW THE BLACK COUNTRY BUSINESS FESTIVAL CAN HELP SANDWELL BUSINESSES
Corin Crane is Chief Executive at Black Country Chamber of Commerce and a Sandwell Business Ambassador. He was previously Head of Economic Development and Inward Investment at Wolverhampton City Council. Here, he discusses why the Black Country Business Festival is important for Sandwell businesses.
"When I started at the Chamber about two and half years ago, I noticed some impressive activity was taking place in the Black Country, but it wasn't always coordinated in the best way. The area has some incredible stories, brilliant business, and amazing innovations taking place, but the Black Country doesn't always shout about what we do and how good we are at doing it. We therefore decided to create a two-week festival for businesses to put the area on the map and essentially create a national festival that's held locally.
The first Black Country Business Festival launched last year and was a massive success, and the second festival has just taken place this year, which engaged over 1,000 businesses. Innovation, culture and commerce are key, with the overall aim to create a forum for businesses and events taking place that can be any size, anywhere. The events are free to attend, making it inclusive for any business, no matter its size.
The festival is run by businesses for businesses, and focuses on growth, potential and providing support, help and advice. If businesses also run an event at the festival, it's a great opportunity to get their name out there, while using their experience to help other organisations too. I really like the idea of civic businesses (businesses that give something back into the community) and one of the things that I'm keen to do at the Chamber of Commerce is to make the work that we do reflect the community around us.
The events at the Black Country Business Festival need to be high-quality and have a positive impact on the businesses that attend; there's no point investing the time and money and effort if they don't. Last year, around 80% of the businesses that took part and attended the festival said it had a positive impact for them, and this year's feedback is at 87%.
We had some great events in Sandwell during the two weeks; Sandwell has got a great story to tell and has so much potential (from its manufacturing and engineering work, to the creative industries in the area) and we want to showcase that next year. We also want Sandwell SMEs to think about how they can get involved in the festival in 2020 too.
We're keen to cement this festival as the biggest in the country moving forward, with more national events taking place. We want to change people's perceptions about the area too, with people from the surrounding regions coming to the Black Country to learn that it's a great place to do business; you can easily afford to set up here and there's a brilliant workforce too. The Black Country community is incredibly proud of the region we work in and Sandwell, in particular, has so much to offer due to its close proximity to Birmingham, giving businesses the best of both worlds. In fact, about a quarter of the Black Country's businesses are based in Sandwell.
The Commonwealth Games and the Sandwell Aquatics Centre are going to be fundamental opportunities for Sandwell; how well we deliver these with a global audience watching will be essential for the borough. As Sandwell Business Ambassadors, we will have a key role in being that positive and critical friend to make sure these things are done properly."
For more information about the Black Country Business Festival, visit: www.blackcountrybusinessfestival.com