T Levels: how your Sandwell business can support learners into skilled employment
24th April 2023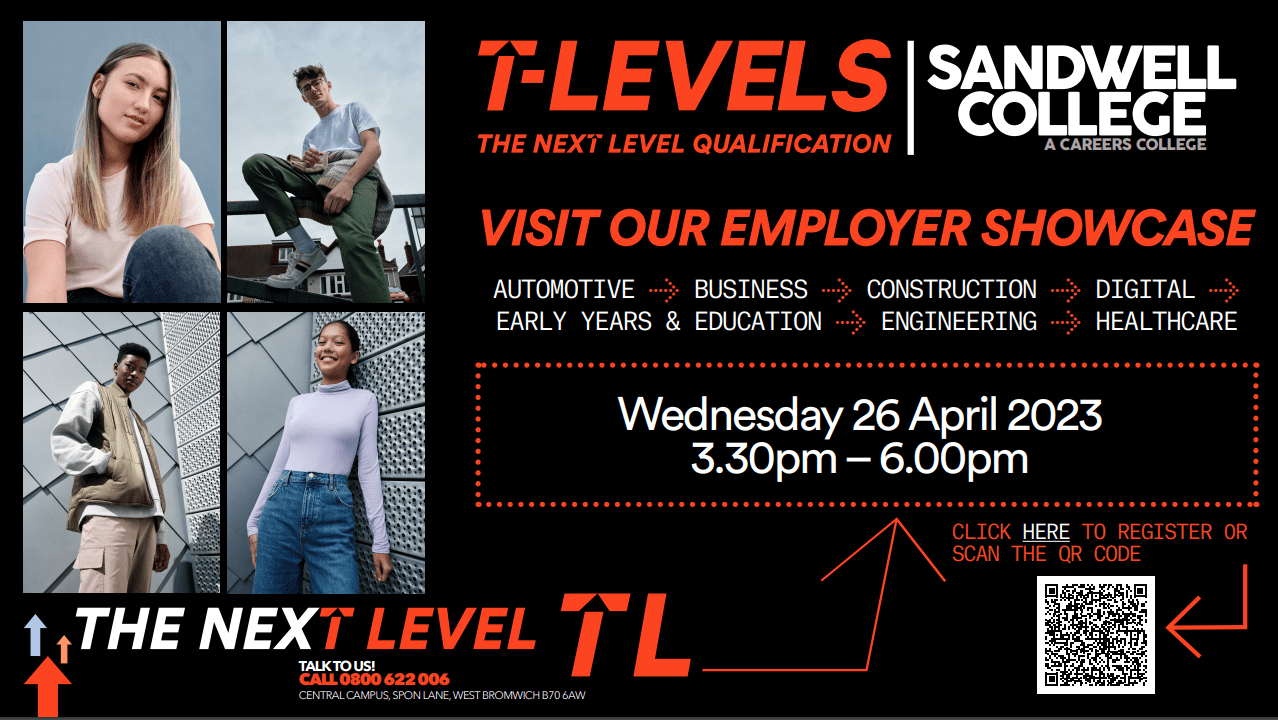 Sandwell College is holding an event this Wednesday (26 April 2023) to introduce local employers to T Levels.
What are T Levels?
They are new, two-year courses that students take after their GCSEs. Broadly equivalent in size to three A Levels, they are practical and knowledge-based, preparing learners for entry into skilled employment, an apprenticeship or technical study.
T Levels were launched in September 2020, having been developed in collaboration with employers and education providers so that the course content meets the needs of industry.
As well as college time, students have on-the-job experience through an industry placement of at least 315 hours – approximately 45 days. That's where your Sandwell business may be able to help – and benefit.
During Sandwell College's free employer showcase you will:
Hear the latest updates on T Levels and the changing face of education
Learn how T Levels work, including course content and delivery
Get a showcase of projects from Sandwell College learners
Find out how your business can partner with Sandwell College and benefit from taking on T Level students for industry placements.
When? Wednesday 26 April 2023 from 3:30pm – 6:00pm
Where? Sandwell College, 1 Spon Lane, West Bromwich B70 6AW
How do I sign up? Go to this Eventbrite listing.