Smethwick carrier company delivers record turnover
23rd October 2018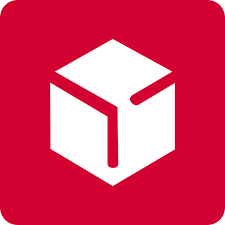 New accounts have revealed that parcel delivery firm DPD, which is headquartered in Smethwick, achieved turnover of nearly £900m in 2017. This represents a rise of over ten per cent, from £806.1m in 2016 to £894.7m. Pre-tax profits also rose nearly 20 per cent, from £120.9m to £143.8m, over the same period.
Founded as Courier Express in 1970, the company changed its name to Parceline in 1984 when it was acquired by Australian company Mayne Nickless. In 2000 it was bought by the French postal service La Poste, becoming DPD in 2008.
DPD UK is one of the country's largest carrier companies, delivering nationally and internationally. It employs over 11,000 people and operates over 8,000 vehicles from 56 locations, delivering over 230 million parcels a year. It won a Queen's Award for Enterprise for innovation in 2015 and recently opened a new 'superhub' in Hinckley, Leicestershire, which can sort up to 72,000 parcels an hour. DPD also made it onto Sandwell's Top 50 Fastest Growing Companies Index in 2015, 2016 and 2018.
The company's success has been attributed to its focus on innovation and customer service, as well as strong growth in outbound international services.
Think Sandwell congratulates DPD on its record turnover and wishes the company all the best for the future. To find out how our team can help your business grow, visit our business services pages.
This article was originally published on Think Sandwell on 12.10.18