Sandwell Council reveals the Top 50 fastest growing businesses for 2019
25th July 2019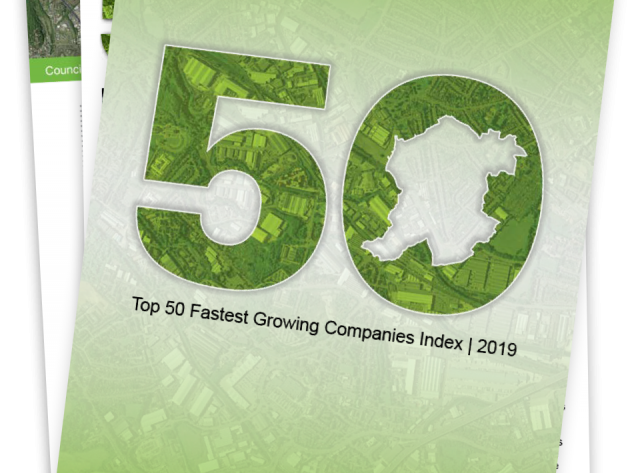 For the fifth year running Sandwell Council has published details of the borough's 50 fastest growing businesses. In the report four companies reveal how they grew their turnover, even through a time of political and economic uncertainty.
The Top 50 Fastest Growing Companies Index 2019 was released by Think Sandwell "Sandwell Council's initiative to boost local businesses which works closely with the Sandwell Business Ambassadors. The report was launched at the Sandwell Business Awards, presented by actor, singer and weather presenter Des Coleman at Sandwell College in West Bromwich alongside the Chair for the Ambassadors – Alan Taylor of MiGlass.
Celebrating the achievements of Sandwell's rising stars, the index lists the 50 top-ranked companies in Sandwell in terms of rate of growth in turnover.
Sandwell's stars for 2019 have a combined revenue of £2.44bn. Collectively they employ over 11,400 people. Every one of the 50 companies featured demonstrated 10% or greater growth in turnover over the past year. Eleven of them showed growth of more 30%.
Direct Corporate Clothing Plc in Oldbury, the company topping the index "had grown by staggering 70%". According to DCC's head of business development Graham Dobson, this was down to the company's "super product portfolio, innovation and excellent customer service".
"Our manufacturing capability in Sri Lanka sets us apart from our competition, offering flexibility, expertise and full control over our costings, he explained. We also have an amazing supply chain partner portfolio with whom we are continually bringing new streams of innovative products to market".
In the report three further businesses reveal what boosted their turnover this year, citing investments in premises and people, new product launches, a change in strategy and, in the case of manufacturers Ash & Lacy, a commitment to exceeding regulatory requirements.
For full details of the report visit – http://www.thinksandwell.com/top-50-fastest-growing-companies-index/.