Meet Sandwell Council's new Leader, Councillor Rajbir Singh
28th May 2021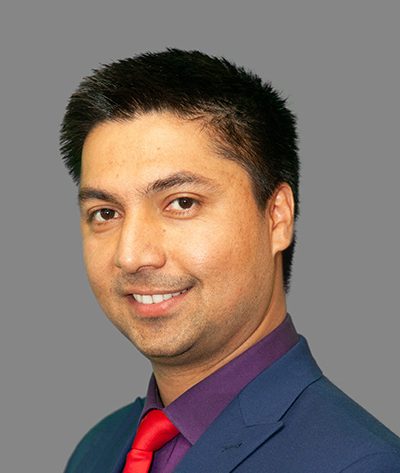 Councillor Rajbir Singh is Sandwell Council's new Leader – and he's making jobs, skills and supporting businesses the council's top priorities, as well as striving for a cleaner, greener and safer Sandwell as we emerge from the Covid-19 pandemic.
Councillor Singh, who has represented the Bristnall ward in Oldbury since 2018, was previously Sandwell Council's cabinet member for skills and employment.
He was sworn in as Leader at the annual meeting of the council on Tuesday 25 May.
Councillor Singh, who at 40 becomes the authority's youngest ever leader, said: "I am extremely proud to become the Leader of Sandwell Council. I feel honoured to take on this role and its responsibilities and I will work tirelessly to support all our communities in Sandwell.
"It has been a very difficult time for our residents and businesses with the Covid-19 pandemic. I want to applaud and thank the people and businesses of Sandwell who played their part, followed the rules and supported each other. We came together in a show of community resilience to help each other in these unprecedentedly difficult times.
"Charities, non-governmental organisations and community groups have been an inspiration. I want to build on this community solidarity and I will work to create a resilient and self-sufficient community in Sandwell by listening to and acting on people's comments and concerns to create a society where no one is left behind."
Councillor Singh has a wealth of business experience, having worked in the retail and marketing sectors, achieved a Master's degree in Management and International Business from Birmingham City University, and established his own successful retail business. He is also a leading member of the local Sikh community.
"As council Leader my priorities are to support the residents of Sandwell in the recovery from the pandemic with access to jobs and the right skills. I will call on my experience as a businessman to inform my decisions and actions to attract investment, and create a cleaner, greener and safer borough.
"The council is on the side of businesses and we will help them to re-open safely after the restrictions ease.
"Going forward, we will play our part in tackling climate change. We will focus on paperless work spaces, greener vehicles and safer neighbourhoods. We will work closely with the newly elected Police and Crime Commissioner to lobby for a fair share of policing resources. All of these initiatives will be part of our cleaner, greener and safer Sandwell.
"We will encourage Sandwell people to explore healthier lifestyles. We will work with our NHS partners to strengthen mental health services and adult primary care, reduce health inequalities and provide excellent social care.
"We will strive for a fairer and more equal Sandwell. We will be a campaigning council on the side of local people and fighting for our residents to win resources and investment. We will involve local residents in the decision-making processes of the council.
"No resident should be left behind, and we will work so that everyone can achieve their full potential."
Deputy Council Leader Councillor Maria Crompton, who has undertaken the Leader's responsibilities since August 2020, continues as Deputy Leader.
Councillor Singh leads a cabinet of eight councillors, who are as follows:
• Strong and Resilient Communities – Councillor Maria Crompton (Deputy Leader)
• Best Start in Life – Councillor Karen Simms
• Connected and Accessible Sandwell – Councillor Jackie Taylor
• Finance, Council Sustainability and Transformation – Councillor Wasim Ali
• Governance and Democracy – Councillor Danny Millard
• Living and Ageing Well – Councillor Suzanne Hartwell
• Quality Homes and Thriving Neighbourhoods – Councillor Zahoor Ahmed
• Strong and Inclusive Economy – Councillor Iqbal Padda.
Sandwell Business Ambassadors have a series of meetings with the cabinet in the coming months, where we will discuss issues affecting the local business community – including our priorities of local and responsible procurement, community wealth building and the Towns Fund projects. If there is something you're keen for us to raise, do not hesitate to contact us.