Midlands SMEs meet HS2 contractors at supply chain event
11th July 2018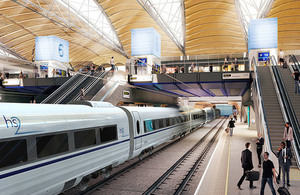 A recent supply chain engagement event held at The Vox in Birmingham enabled Midlands businesses to meet with contractors on the HS2 project.
Out of 140 businesses attending in total, 73 per cent were SMEs and the event was the largest supply chain engagement event that HS2 has held to date.
It was the first time that the consortium of companies that will be building the new line between London and the West Midlands had taken part in such a large-scale supply chain event.
It offered businesses in the region the chance to discuss supply chain opportunities available as part of the £7.5bn civil engineering contracts to deliver Phase One of the UK's new high-speed rail network.
HS2's direct contractors held more than 1,400 one-to-one meetings at the event, discussing 90 contract packages with potential suppliers, ranging from environmental works, such as landscaping, to construction materials and plant supply.
The aim of the event was to engage with businesses of all sizes from across the country to enable them to make the most of the supply chain opportunities emerging from the construction of the HS2.
To find out about the latest procurement and tendering opportunities across the region visit Think Sandwell's procurement opportunities page.
This article was published by Think Sandwell on 06.07.18