Meet your Thrive at Work Engagement Officer
28th June 2021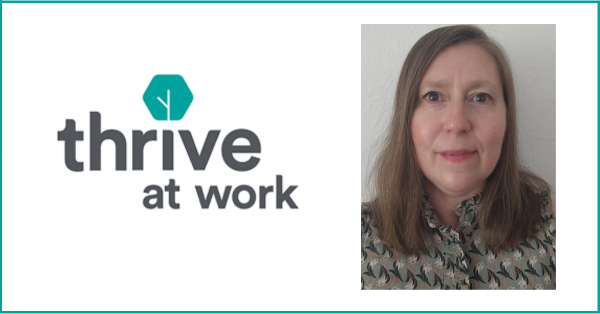 Let us introduce you to Alison Pugh, Thrive at Work Engagement Officer at the West Midlands Combined Authority. Learn about Alison's role and how Thrive at Work can benefit your organisation.
About Thrive at Work
Thrive at Work is a fully funded, accredited wellbeing programme that is available to Midlands-based organisations.
Provided by the West Midlands Combined Authority, the programme is based on academic research and provides a structured wellbeing toolkit to support employee health and wellbeing.
Thrive at Work is designed to maximise the potential of employees, reduce sickness absence, improve retention, increase resilience and increase productivity by assisting employers to create a healthier and happier workforce for all.
Alison said:
"As Thrive at Work Engagement Officer at the West Midlands Combined Authority, I am a champion for good workplace wellbeing. I am working across the Black Country, the Marches and Worcestershire areas to engage with organisations to raise interest in the Thrive at Work programme and provide details of how organisations can join the programme.
"I'd be very keen to speak with organisations in the Sandwell area about the value of signing up to Thrive at Work."
If you'd like to talk to Alison about the potential to undertake Thrive at Work in your organisation you can contact her via alison.pugh@wmca.org.uk.
You can also sign up to this introductory, interactive Thrive at Work webinar on Thursday 22 July.
The Sandwell Business Ambassadors promote positive mental health practices. We'd love you to bookmark our page of wellbeing resources for you and your team.