Institute of Cast Metal Engineers relocates to Tipton
14th September 2018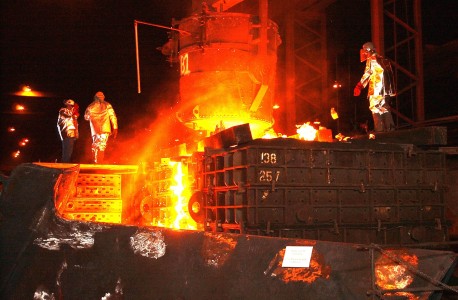 The Institute of Cast Metal Engineers (ICME) has relocated its headquarters to the new National Foundry Training Centre in Dudley Port, Tipton.
ICME is a membership organisation and professional body for people involved in the casting, foundry pattern-making and associated industries.
Members include senior management, owners and directors, design engineers, metallurgists, moulders, patternmakers, CAD technicians, methods engineers, researchers, university professors, students and suppliers to the industry.
The National Foundry Training Centre is part of the Elite Centre for Manufacturing Skills (ECMS), which recently opened next to one of the Thomas Dudley foundry sites.
The ECMS is a £12m employer-led training facility funded by the Black Country Local Enterprise Partnership (LEP), University of Wolverhampton, Dudley College, Cast Metals Federation, Confederation of British Metalforming and ICME.
It has been designed to enhance productivity in the Black Country's manufacturing sector by providing specialist training and helping to close skills gaps identified by employers.
ICME's president, Trevor Ayre, said: "It has been more than 25 years since the UK foundry patternmaking and cast metals industry had a dedicated, purpose-built training facility.
"It is an ideal base for ICME to be located – we now have a facility that feels like the centre of the UK foundry industry and a place where members and students can have access to specialised training facilities.
"We are really excited to be part of this project.  The ECMS Hub and Spokes will provide world-class training facilities, supporting the delivery of knowledge and skills transfer via training courses and apprenticeships from level two, right through to Degree Apprenticeships, supported by the university."
Mr Ayre went on to explain that the focus of the training facility will be on upskilling the workforce to support regional business growth and provide transferable skills for a range of sectors across the UK and even internationally.
ICME's aim is to offer advice, technical support and professional development opportunities, to help its members in the castings industry.
This article was originally published on Think Sandwell on 12.09.18