Increased connectivity from 5G could help our region's recovery
1st June 2020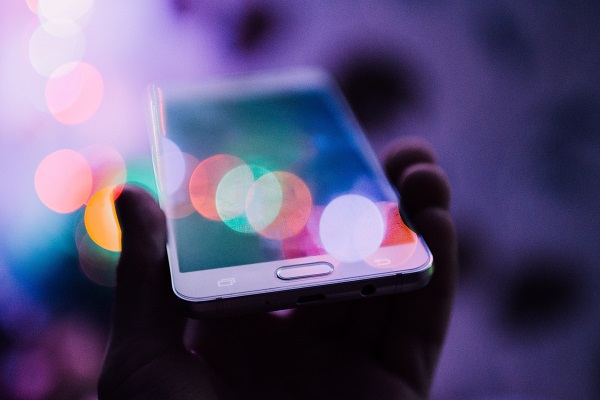 With misinformation circulating about 5G, Sandwell Business Ambassadors are keen to share how it will benefit the West Midlands.
What is 5G?
5G is the fifth-generation technology for mobile networks, following on from 4G and, before that, 3G. It's fast: five to ten times faster than 4G.
The rollout of 5G will see increased connectivity, bringing benefits to the healthcare, education, manufacturing and transport sectors amongst others. It is hoped this could help support our region's economic recovery in the coming months and years.
If you have been concerned about recent stories claiming 5G signals cause adverse health effects, read this online feature in Which? magazine: 'Is 5G safe? Everything you need to know on the 5G-powered future'.
We have written the below with information from West Midlands 5G – the organisation set up to accelerate the benefits of 5G in our region.
Healthcare
As we are all aware, the UK healthcare system is under a significant amount of pressure. There is a need to update healthcare systems to improve patient care and productivity.
Better productivity in healthcare means delivering the right interventions, to the right patients, with the right expertise, at the right time. This can be difficult when medical experts are based in different places, sometimes miles apart. As a result, patients are sometimes transferred between settings to have conditions diagnosed or treated. This is known as conveyancing.
5G's ability to deliver real-time information, ultra-fast speeds (critical for high-definition images and video), increased capacity and heightened security is fundamental in scaling the patient benefits of remote healthcare and keeping medical records secure.
The increased use of remote services will reduce unnecessary conveyances and ultimately improve the quality of patient care.
Manufacturing
In the manufacturing sector the need to transform productivity is greater than ever. Factories are increasingly reliant on connected devices and automation technologies. The factories of the future will need to work more efficiently to provide cost savings, sustainability and increased outputs. It is their networks that connect them and drive this efficiency, which is why 5G is beginning to prove pivotal for manufacturers.
Education
Education will also benefit from 5G, and greater connectivity is already transforming learning. High-speed broadband and mobile connectivity, combined with new virtual learning platforms, mean education can be delivered to anyone, anywhere in the world.
In the West Midlands, 5G technology can help workers learn new skills. Training on the job in real-time is made possible over a 5G connection, connecting staff remotely with experts not stationed in the field. Not only does this enhance team members' ability to learn, but it drives efficiency and reduces travel costs.
Everyday lives
5G isn't just beneficial to businesses and industry but also to people's everyday lives. Over the last decade, 4G, smartphones and apps have transformed the way most people live and work.
On average, adults spend over 3.5 hours using smartphones every day – often looking at their phones more than 150 times per day, using them for everything from banking to social networking to travel to takeaways to gaming to photography to email.
Furthermore, connectivity has never been more crucial to society than now. The outbreak of COVID-19 has increased the use of mobile and broadband technology. Keeping connected not only helps healthcare services and other key workers respond to the COVID-19 pandemic, it also helps those in lockdown interact with their loved ones via Zoom and other conferencing services. It is helping tens of millions of employees to work remotely, and children to continue learning when they can't be in school.
Recovery
As we emerge from the global crisis, the demand for digital connectivity is likely to continue increasing. Many workers will still rely on remote working in order to increase productivity and improve their work-life balances.
Hospitals and medical experts will look to connect in real-time with their patients to diagnose and treat them at the first point of contact, improving care. Manufacturers will look to leverage robotics and super-fast connectivity to enable the remote management of production lines and to support the faster reconfiguration of factories.
This all needs to be supported by stable network connectivity – to which 5G will be fundamental.
See for yourself
For more information about the benefits 5G can bring to the region visit www.wm5g.org.uk.
Organisations looking to test, prove and scale new 5G services – or those who would benefit from an introduction to 5G technology – can register their interest with 5PRING – the 'UK's first 5G commercial application accelerator'.