Have your say on adoption of moving traffic contravention enforcement powers
3rd August 2023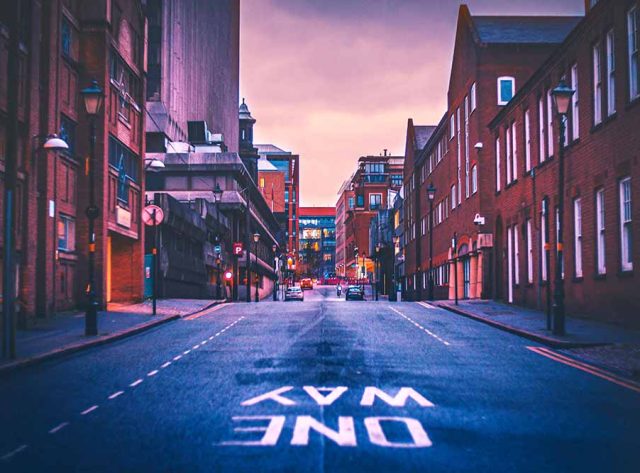 Sandwell Council has launched a consultation on applying to the Department for Transport (DfT) to get new local powers to enforce some moving traffic offences under the Traffic Management Act.
What are moving traffic contraventions?
Moving traffic contraventions include drivers entering hatched yellow boxes when there is no exit, making a turn that is not allowed, making U-turns where they are banned or entering restricted areas for vehicles such as pedestrian zones and school streets.
These restrictions can currently only be enforced by the Police. However, the council recognises that poor compliance with these restrictions has a damaging effect on road safety and traffic flows. It therefore plans to apply to the DfT for the powers to enforce certain moving traffic contraventions during the next round of applications in October this year.
The adoption of these enforcement powers by the council would allow it to complement, not replace, existing police powers. It believes that encouraging drivers to follow the rules will have a positive impact and help to make Sandwell's roads safer for all everyone, reduce congestion, improve journey times for public transport and encourage more active travel such as cycling and walking.
Locations that the consultation covers
The council plans to use Automatic Number Plate Recognition (ANPR) camera technology to identify drivers that contravene certain restrictions. Drivers who are caught will receive a Penalty Charge Notice (PCN). The cost is currently £70 but can be paid at a discounted rate of £35 if paid within 21 days.
The first six locations that Sandwell Council is consulting on are:
– Junction 1 M5 roundabout – yellow box junction
– A4123 Wolverhampton Road/ Service Road (adjacent to Hagley Road West) – right turn prohibition
– High Street, West Bromwich (between Bull Street and New Street) – prohibition of driving and loading
– Ethel Street, Bearwood – right turn prohibition
– Oldbury Road/ Severn Stars Road, Oldbury – right turn prohibition
– Ferndale Avenue, Great Barr – School Street prohibition of driving.
Community opinion matters
Before making an application for these moving traffic contravention powers, the council would like to know what the community thinks about the proposals to apply to take on some of these enforcement powers in the future.
Councillor Danny Millard, Sandwell Council's Cabinet Member for Environment and Highways, said: "We all want Sandwell's streets to be as safe as possible for everyone whether they drive, cycle or walk. We believe that this proposal will make our streets safer but we want to hear from all parts of the community to ensure that their views are taken into consideration."
For more information and to complete the survey please visit the Sandwell Council website.
The consultation is open until Sunday 3 September 2023.