Gurpreet Bhatia appointed as CSF trustee
23rd July 2021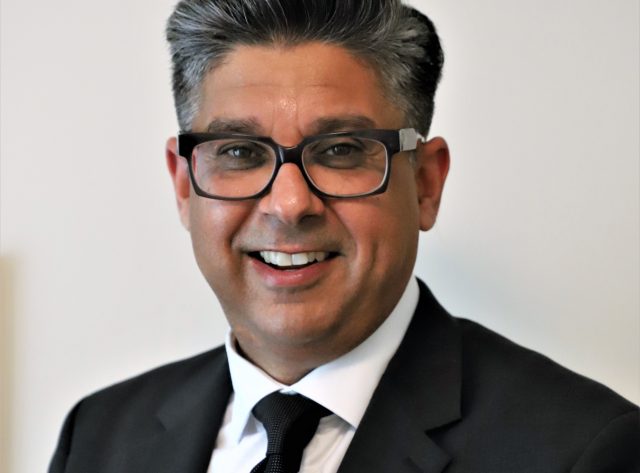 Congratulations to Sandwell Business Ambassador Gurpreet Bhatia, who has been appointed as a trustee to the Commonwealth Sport Foundation (CSF).
Gurpreet [pictured], a partner at Harbans Singh & Co Solicitors and Deputy Lieutenant of the West Midlands, was nominated to the position by Birmingham 2022 chair John Crabtree. Gurpreet is now working to ensure our region will get maximum benefit from the foundation's work alongside the Birmingham 2022 Commonwealth Games.
This is a topic close to Sandwell Business Ambassadors' hearts: ensuring businesses, people and communities in the Black Country are lifted by the exciting projects happening here. And of course the Commonwealth Games represent a huge opportunity to bring jobs, tourism and inward investment to the West Midlands region, as well as casting an international spotlight on the place we call home.
Gurpreet joins two other new appointments to the CSF management team. Vicky Lowe, Global Development Director at charity Laureus Sport for Good, is now the Interim Director of the Foundation through to the conclusion of the Birmingham 2022 Commonwealth Games. Claudia Villa-Hughes, previously at children's charity Barnardo's, is the CSF's new Head of Safeguarding.
CSF is the charitable foundation of the Commonwealth Sport Movement, which aims to shape a more peaceful, sustainable and prosperous future across the Commonwealth through public, private and social partnerships that widely benefit Commonwealth athletes, people and communities.
CSF Chair Christian Brodie said: "I am delighted that the foundation has recruited three outstanding individuals in Vicky, Claudia and Gurpreet to help drive our work forward."
Gurpreet Bhatia said: "I am honoured to join the Commonwealth Sport Foundation board of trustees and look forward to engaging with communities to share the vision and priorities of the foundation. As the nominee of the Birmingham 2022 chair, I hope to further strengthen the relationship between the foundation and the organising committee to ensure a successful partnership in the lead-up to the Games."
Sandwell Business Ambassadors wish Gurpreet all the best for this prestigious new role – and we're proud to keep him here in our collective too!
Learn about the Commonwealth Sport Foundation.