Forge Mill Farm: boosting farming skills in Sandwell
30th September 2021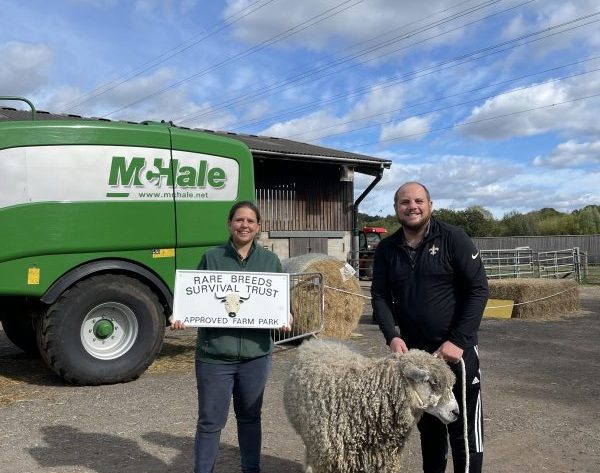 Sandwell is famous for its world-beating manufacturing and engineering heritage, so you might not expect our borough to offer much in the way of training for budding farmers.
Recognising the nationwide shortage of agricultural and livestock workers, however, Forge Mill Farm in Sandwell Valley Country Park and Sandwell College are working together to give young people a taste of farming skills.
During the last two weeks of September, two hundred new students have been inducted into a programme at Forge Mill Farm, which is run by Sandwell Council. Each of the students will visit the farm at least once a week for the next year and undertake work experience as part of their course. The first students have already made a great start to the project.
Sandwell Council's cabinet member for culture and tourism Councillor Danny Millard visited Forge Mill Farm to show the council's support for the farming sector and the partnership.
He said: "At Sandwell Valley Country Park we are proud to produce food and protect the environment. By getting behind initiatives like last week's Back British Farming Day, and our work with Sandwell College, Forge Mill Farm is showing our support for the farming sector and enabling our communities to enjoy the countryside responsibly."
Councillor Danny Millard is pictured above with Alexandra Dunn, farm manager at Forge Mill Farm. We're sorry we don't know the sheep's name!
Book tickets to Forge Mill Farm via the Discover Sandwell website.