Commonwealth Games legacy to benefit Sandwell for decades
29th August 2023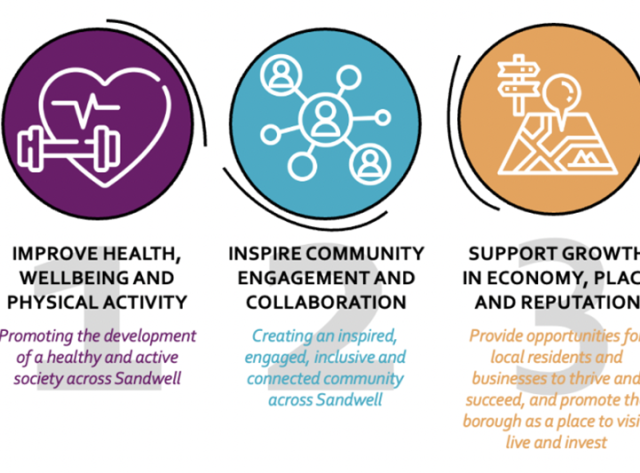 Sandwell Council has approved a Commonwealth Games Legacy Plan to make sure the benefits of the Birmingham 2022 Commonwealth Games last for decades to come across the borough. The aim is to help boost health, inspire local communities and support growth in the economy.
Building on the success of Birmingham 2022, the council is determined to capitalise on the momentum that hosting the Games in Sandwell started. As people continue to be inspired a year on from Sandwell Aquatics Centre being a proud host venue for swimming, para swimming and diving competitions it seems a good time to create the legacy plan.
The key aims of the plan are to:
• Improve health, wellbeing and physical activity
• Inspire community engagement and collaboration
• Support growth in economy, place and reputation.
Teams from Sandwell Council will jointly deliver the Legacy Plan, working closely with key partner organisations including Sandwell Leisure Trust, Swim England, Swim England West Midlands, Sandwell Council of Voluntary Organisations (SCVO), Sandwell Aquatics Club and the University of Wolverhampton.
The plan has been in development since 2019, alongside the construction of Sandwell Aquatics Centre and the hosting of the Games last summer, as the council did not want the benefits to stop when the Games ended.
Following the Games, a period of legacy construction work took place to convert the Aquatics Centre from a competition venue into a world-class aquatics and leisure centre that now serves the local community. The state-of-the-art facility offers a lasting legacy for health and wellbeing in Sandwell and provides a community venue that improves access to aquatics sports for Sandwell residents for years to come.
Lasting legacy
As well as providing a boost to health, fitness and wellbeing, the plan has a clear ambition to deliver a lasting legacy relating to the promotion of the economy, place and reputation of Sandwell, and inspire the future generation of businesses and residents to succeed.
Leader of Sandwell Council, Councillor Kerrie Carmichael, said: "As a proud host venue for the Birmingham 2022 Commonwealth Games, Sandwell Council is committed to ensuring that the Games leave a lasting legacy for our community. This Legacy Plan outlines the steps we will take to maximise the benefits of the Games for our residents and ensure that the positive impacts are felt for years to come.
"The Birmingham 2022 Commonwealth Games provided an unparalleled opportunity to showcase Sandwell to the world and be a catalyst for economic development, and to inspire our residents to get involved in sport and physical activity. We will work closely with local stakeholders, community groups, and schools to ensure that everyone has the opportunity to benefit from the Games."
Read Sandwell Council's Commonwealth Games Legacy Plan here.