Carers Week 2021: 'Making caring visible and valued'
7th June 2021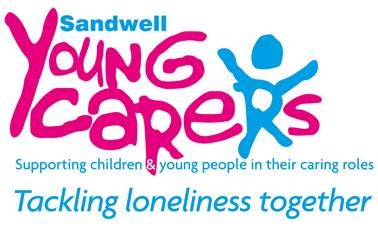 This week (7-13 June 2021) is Carers Week. This annual awareness campaign celebrates the important contribution made to UK society by unpaid carers. In 2021 the theme is 'Make caring visible and valued'.
The charity Sandwell Young Carers has asked us to make Sandwell's business community aware of people aged under 18 who are caring for someone, helping them to be more visible and feel more valued.
What is a young carer?
A 'young carer' is defined as a child or young person whose life is restricted by the need to take responsibility for someone who:
Is chronically ill
Has a disability
Has ill mental health
Is dependent on drugs and/or alcohol
Has HIV or Aids
Is elderly or infirm.
While a young carer may consider their caring role to be a rewarding experience, their education, health and social life can also be negatively affected.
Sandwell Young Carers is a registered charity which identifies and supports young people (aged five to 18 years) who are young carers, helping to ensure their lives are not negatively impacted by their caring responsibility.
How we can help young carers be more visible and feel more valued
You can learn about Sandwell Young Carers and its work at www.sandwellyc.com. Simply being aware of young carers and helping other professionals to identify them can make a big difference.
We wrote an article in March, for Young Carers Action Day, which gives suggestions for ways local businesses can help.
If you wanted, you could make a donation to Sandwell Young Carers, helping with its support work. This includes giving young carers the chance to have youth sessions or play sessions, go on short residential breaks, attend study support workshops, and more. All of these activities are designed to improve young carers' wellbeing and give them respite from their caring responsibilities.
You can also request resources for raising awareness in your organisation by contacting Maria Wiseman at Sandwell Young Carers: maria.wiseman@sandwellyc.org.uk.