Bike ride from Scotland to Sandwell to raise funds for Sikh Helpline
2nd August 2021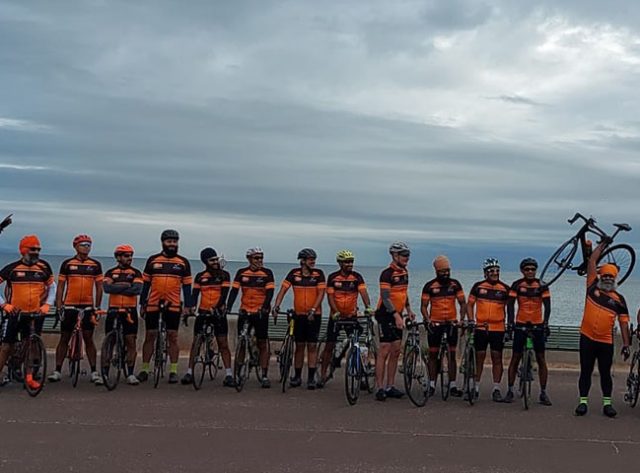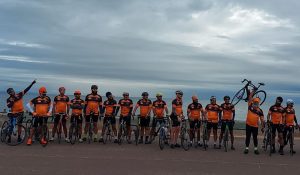 Registered charity Sikh Helpline offers free and confidential support to anyone in need.
Based in Sandwell, the charity offers advice on subjects ranging from grooming, suicide, domestic abuse, hate crime, mental health and wellbeing through to racism and substance addiction. 
Sikh Helpline has been serving the local and national community for over 30 years, providing a support platform to help community members without judgement.
Over the last couple of days cyclists took part in the annual Sikh Helpline Charity Bike Ride – using pedal power to travel from Scotland to the headquarters of the Sikh Helpline in West Bromwich. Riders covered a staggering 350 cycling miles.
The ride started at 6am on Thursday 29 July in Edinburgh and the route took the cyclists up and down mountains and steep hills, all the way to Newcastle. The next leg covered 100 miles from Newcastle to Leeds, followed by 80 miles from Leeds to Derby on Saturday 31 July. The final leg on Sunday 1 August brought the riders to their final destination in Sandwell.
The founder of the Sikh Helpline, Giani Sukha Singh said: "We are doing a 350 mile bike ride from Scotland to Sandwell. We need the support of the local communities to help us keep up with the increasing demand of calls. Every call matters and a missed call may be the only attempt someone makes for help. It is crucial that every call is answered. 
"The Sikh Helpline handles hundreds of calls each month on issues ranging from grooming, domestic abuse through to racism and substance addiction. Due to cultural barriers and protection of 'honour' within the local community, such victims suffer in silence. We want people to call for help and not suffer in silence.
"With an understanding of these cultural issues and barriers, the Sikh Helpline offers a support network for these victims. Your donations are crucial to support the ongoing service of the helpline by ensuring we have the funds to continue to resource the helpline."
The charity is also looking into new initiatives in order to provide more services with the view to tackling issues before they arise, through prevention methods such as educational workshops and media campaigns. 
Congratulations to everyone who took part. For more information about the Sikh Helpline and to make a donation please visit https://www.sikhhelpline.com/category/bikeride/.