Award-winning businessperson joins Sandwell Business Ambassadors
14th August 2019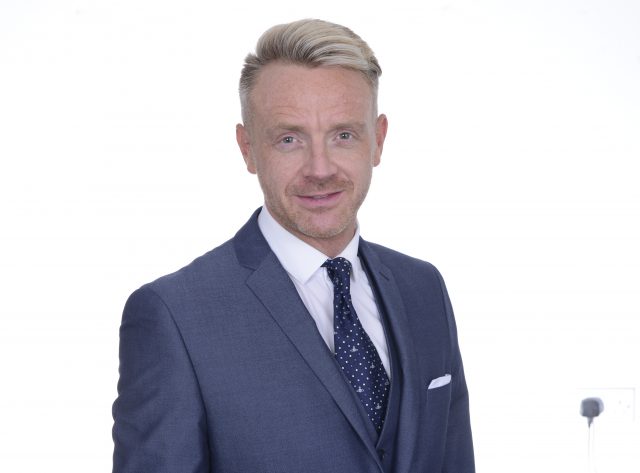 Sandwell Business Ambassadors have welcomed a newcomer, adding further skills and insight to an already luminous team.
Paul Hull has joined the programme and as the co-owner and director of KMB Shipping Group alongside Kevin Jones and Jamie Warren, he brings over 20 years of experience in the importing and exporting industry not only to the Sandwell Business Ambassadors, but to every Sandwell business seeking advice or a stronger voice.
As a Wednesbury boy, he knows the area well.
"I'm so proud to be a Sandwell Business Ambassador and give my support in raising the profile of Sandwell even further. I've grown up in the area and know what a great place it is to live and work. I'm looking forward to meeting local businesses and contributing towards the success of the Sandwell community" he said.
KMB Shipping Group is a freight forwarding company that has provided global import and export transportation solutions for over 30 years. KMB was named Small Business of the Year by the Black Country Chamber of Commerce in 2018, and in the 2019 Signature Awards.
The 2018 Sandwell Business Awards saw Paul winning Sandwell Business Person of the Year for his commitment to helping businesses execute their international transportation requirements in the most efficient way possible. In addition to facilitating imports and exports, Paul's team at KMB offers comprehensive transport solutions to customers, including customs advice and export packaging services.
John Wood, who has been a Sandwell Business Ambassador since the programme's inception in 2016, said he and his colleagues were delighted to have Paul on board.
"All the Sandwell Business Ambassadors are skilled and experienced in different ways, attaining their success in many different professions. We're so pleased to have Paul with us: he is someone who has risen through the ranks of a locally based but internationally operating freight company, gaining experience along the way which we know will be invaluable to the businesses with which we engage.
"We may have different interests and come from industries but Sandwell Business Ambassadors share a common passion: to help the wheels of commerce to turn in Sandwell, and boost economic benefits for the people who live and work here".
You can contact the Sandwell Business Ambassadors via https://sandwellbusinessambassadors.co.uk/contact-us/.