Ambassador to thank armed forces in flag raising ceremony
24th June 2022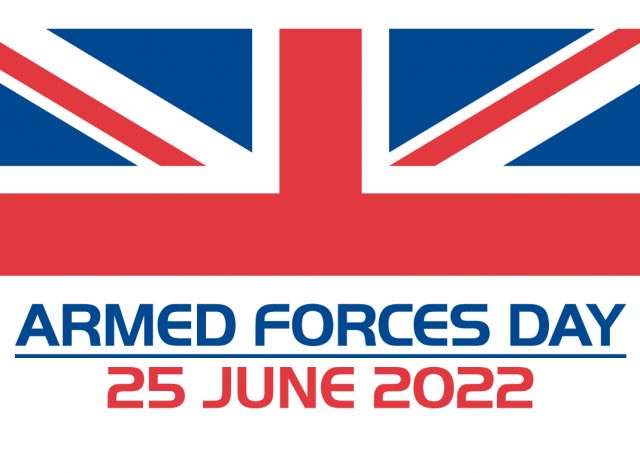 Sandwell Business Ambassador John Wood will be one of three local dignitaries raising a flag at Dartmouth Park Memorial to mark Armed Forces Day.
The Armed Forces Day flag will be raised at 1pm tomorrow (Saturday 25 June) in a ceremony led by the Mayor of Sandwell Councillor Richard Jones, Leader of Sandwell Council Councillor Kerrie Carmichael, and our very own Sandwell Business Ambassador Mr John Wood – who is a Deputy Lieutenant for the West Midlands.
Armed Forces Day is a chance to show support for all those who make up the armed forces community – from currently serving troops to service families, veterans and cadets. It takes place every year, on the last Saturday in June.
The Armed Forces Day flag was raised outside Sandwell Council House, Oldbury, on Monday (20 June) at the start of Armed Forces Week, which also includes Reserves Day (22 June) to recognise the country's reserve forces.
Councillor Laura Rollins, Sandwell Council's cabinet member for leisure and tourism, said: "We are very proud of our armed forces community and recognise the sacrifices made by people who are serving or who have served for our country, as well as their families. We look forward to paying tribute to their service and saying 'thank you' on Saturday."
Also at Dartmouth Park this weekend, the Pat Collins Funfair is giving free ride tickets to the first 500 Armed Forces staff who show their MOD 90 card at the fair's box office. The fair also includes art workshops, cookery demonstrations and a DJ. The fair is open from 4pm to 9pm on Friday (24 June), midday to 9pm on Saturday (25 June) and midday to 9pm on Sunday (26 June).
Visit the council's armed forces page for information on help and support available for the armed forces community in Sandwell.