£500K capital injection for Serene Furnishings
8th October 2018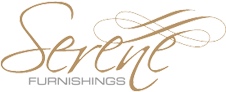 West Bromwich furniture wholesaler Serene Furnishings has received a financial injection of half a million pounds, enabling it to enhance its range and create jobs.
Half of the funding package was provided by Maven Capital Partners through the Midlands Engine Investment Fund, which provides debt finance to of between £100,000 and £1.5m to high growth SMEs in the region. The other £250K came from HSBC.
Serene was established in 2005 and specialises in bedroom furniture. The company will be using the capital injection to upgrade its IT systems, take on at least three new members of staff and expand its product range to include living room furniture. The company also hopes to unlock new markets and exploit potential business opportunities.